To clear your AutoFill for the Mozilla Firefox (Firefox) browser, please follow the instructions below:
1. Click on the menu stack at the top right of the browser then click on the 'Options' row: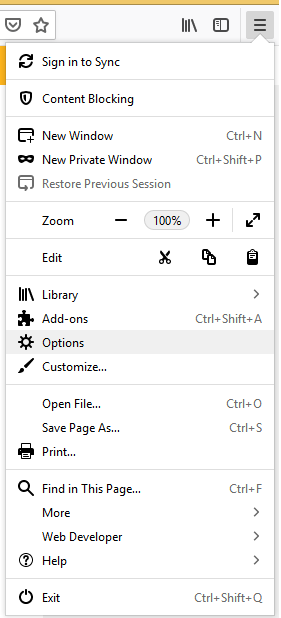 2. Click on the 'Privacy & Security' tab when the 'Options' page loads: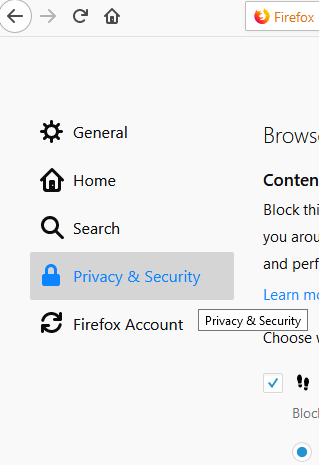 3. Scroll down till you reach 'Forms & Passwords' then click the 'Saved Logins...' button

4. In the pop-up which loads, select any row(s) for Simple Salon then click the 'Remove' button at the bottom left of the pop up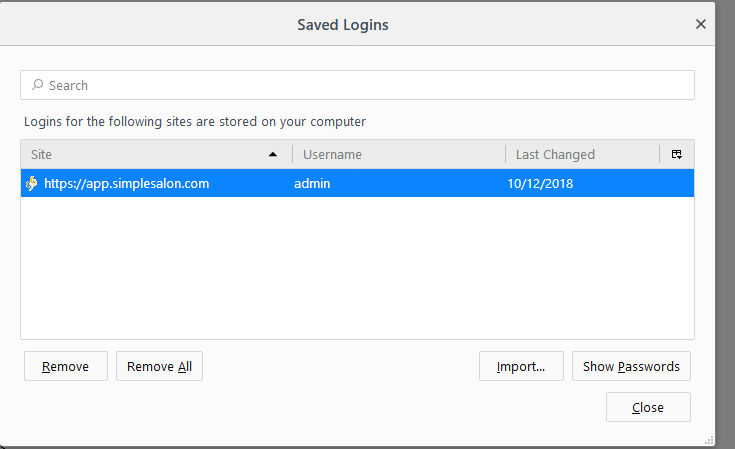 5. Repeat the process for each row storing any Simple Salon credentials
Note: This will not affect your Simple Salon account.
If you have any questions, please send them to us via the Submit a Request option in your Help & Support page.