To clear your AutoFill for the Google Chrome browser, please follow the instructions below:
1. Click on the 'more' dots > 'Settings'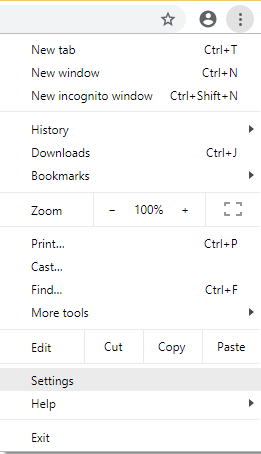 2. In the 'People' section click on the 'Passwords' link

3. When your passwords load, locate each row which has 'simplesalon.com' under the 'Website' column:
PIN logins will have a blank space in the 'Username' field
User logins will have the user's 'Username' and 'Password' saved (For example, the 'admin' row)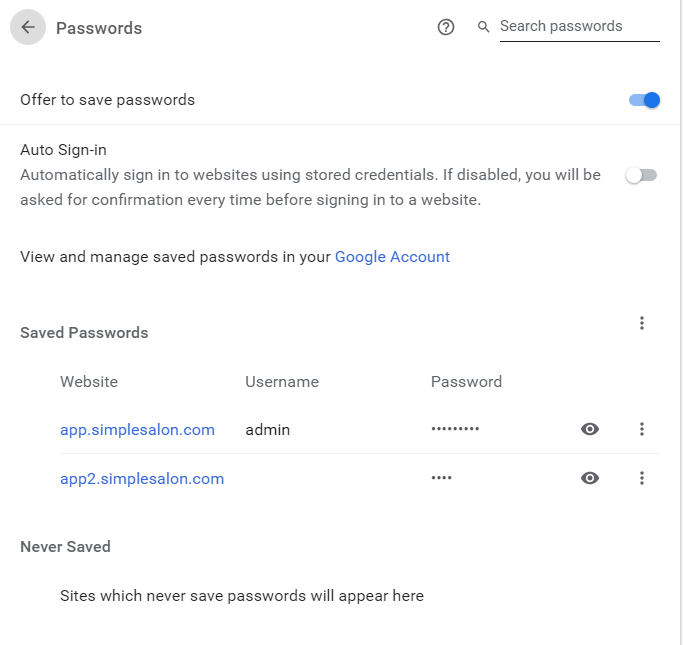 4. To delete each row, click on the 'menu' dots then click 'Remove':

5. Simply repeat the process for each user/PIN number you need to remove from your browser
Note: This will not affect your Simple Salon account.
If you have any questions, please send them to us via the Submit a Request option in your Help & Support page.