When a customer books online, you'll be notified in your Simple Salon account. You can also opt to be notified via SMS and/or email—click here to set up appointment notification alerts.
When an online booking is made, you have 2 hours to approve the appointment, then a booking confirmation will be sent to the client.
If online appointments are made overnight or outside of business hours, you will have 2 hours from the beginning of your next business day to approve the booking.
Once you are within business hours (and you have SMS/Email notifications set), you will receive a "bookings are about to expire" message every 30 mins, while there are still unapproved appointments.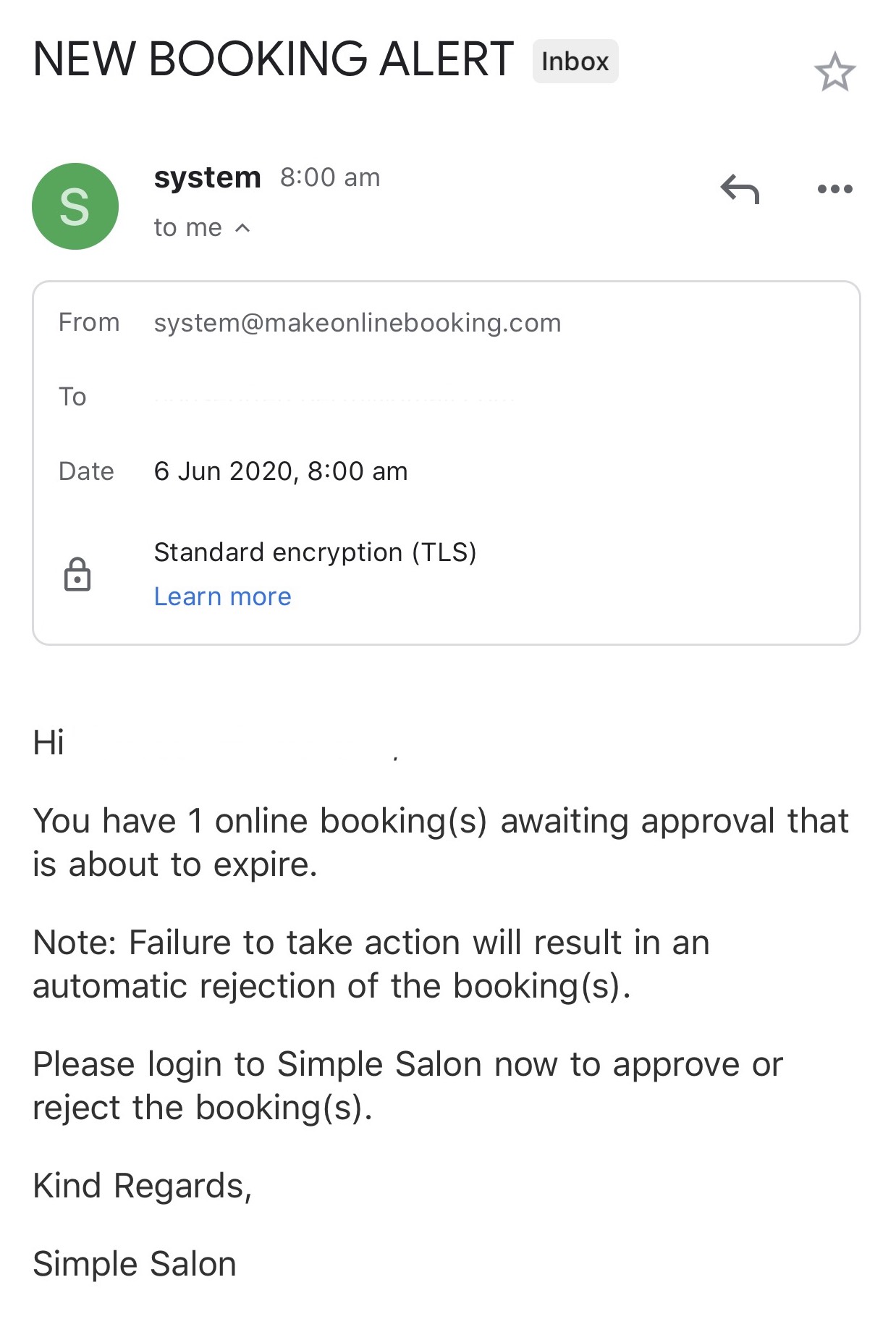 For example, if a booking is made at 11.45am while you're open, you'll get a warning at 12pm, 12.30pm, 1pm, 1.30pm, until it's approved or expires.
Accepting an Online Booking
You can accept an online appointment one of two ways—by clicking/tapping the pending appointment in the operator's column, or via the Online menu option.
Next to Online, you'll see the number of bookings awaiting approval in the green circle.
The pending appointment will also display in the operator's column requiring approval: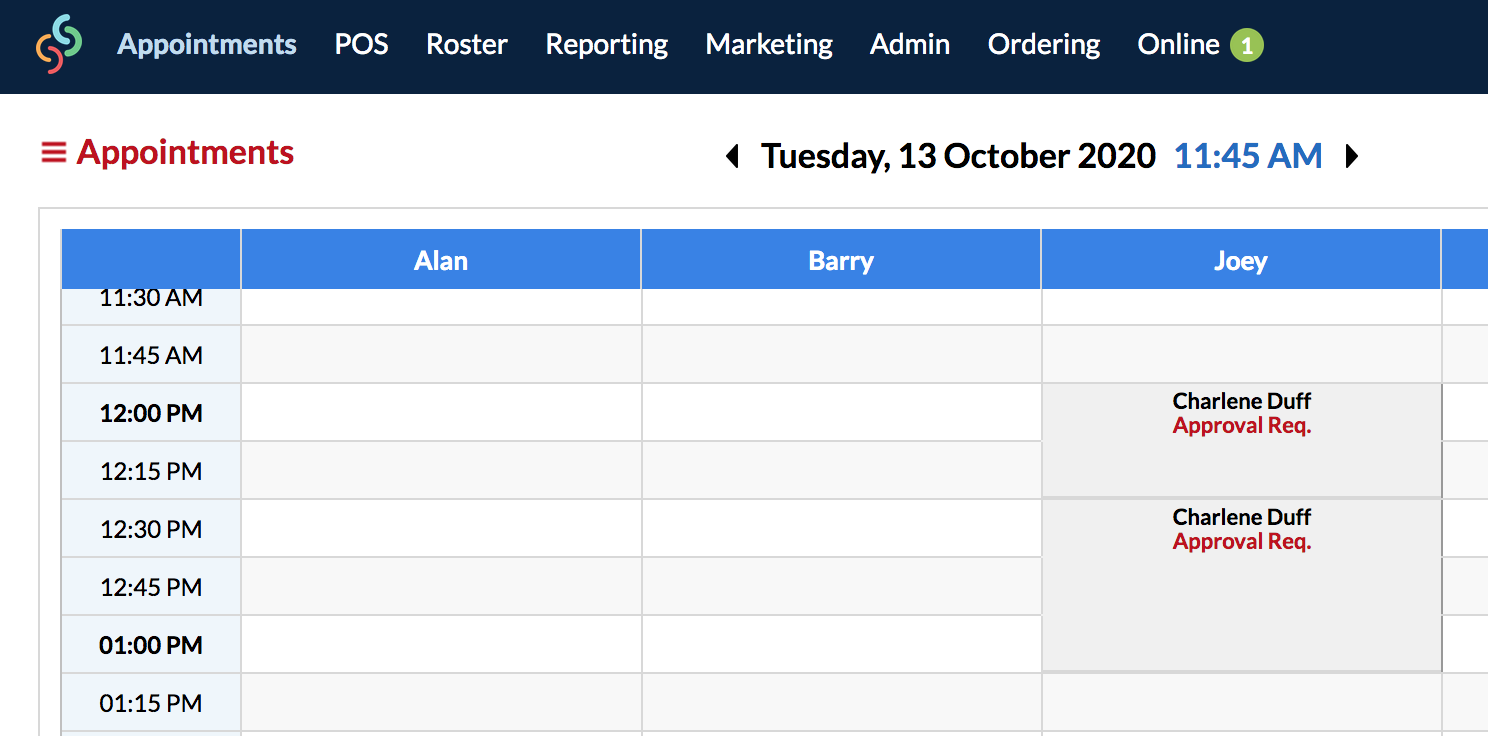 You can click/tap the pending appointment and accept the booking, or you can go to Online and accept the booking there.
In this example, we'll go to Online and accept the booking:

Accept the appointment when you're ready, then the next pop-up will confirm the appointment and let you know that a confirmation SMS/email will be sent to the client.
Go to your Appointments page to see the newly booked appointment:

Note: It is possible to view the client's details prior to accepting or rejecting a booking while in the Approval Required section. Simply click the client's name to bring up their Personal Details. This allows you to immediately see the clients information like their mobile number and email address.
If you have Pay Full Amount activated, the appointment will be grey to indicate that it has been paid for; if you have Pay At Salon activated, the appointment will be coloured to indicate that the client will pay when they come into the salon for their appointment.
If you are using Deposits, the appointment will be coloured as well. Click here if you would like to learn more about our Online Bookings Deposits feature!
Note: Click here to learn how to activate Pay Full Amount, Pay At Salon or Require Deposits.
If you have any questions, feel free to send them to us via your Help & Support page by clicking Submit a Request.