If you have a Sustainable Salons fee that you'd like added automatically to all sales, this article will show you how it's done! It's easy to set up, and means you won't have to manually add a fee to each sale.
Before we get started, you need to ensure you have Advanced Discounting enabled. If you haven't enabled this setting yet, click here to learn how.
If you've already enabled Advanced Discounting, continue ahead!
First you'll need to go to Admin and then click the Lists tab. Click the Select List drop-down menu and select Discount Types: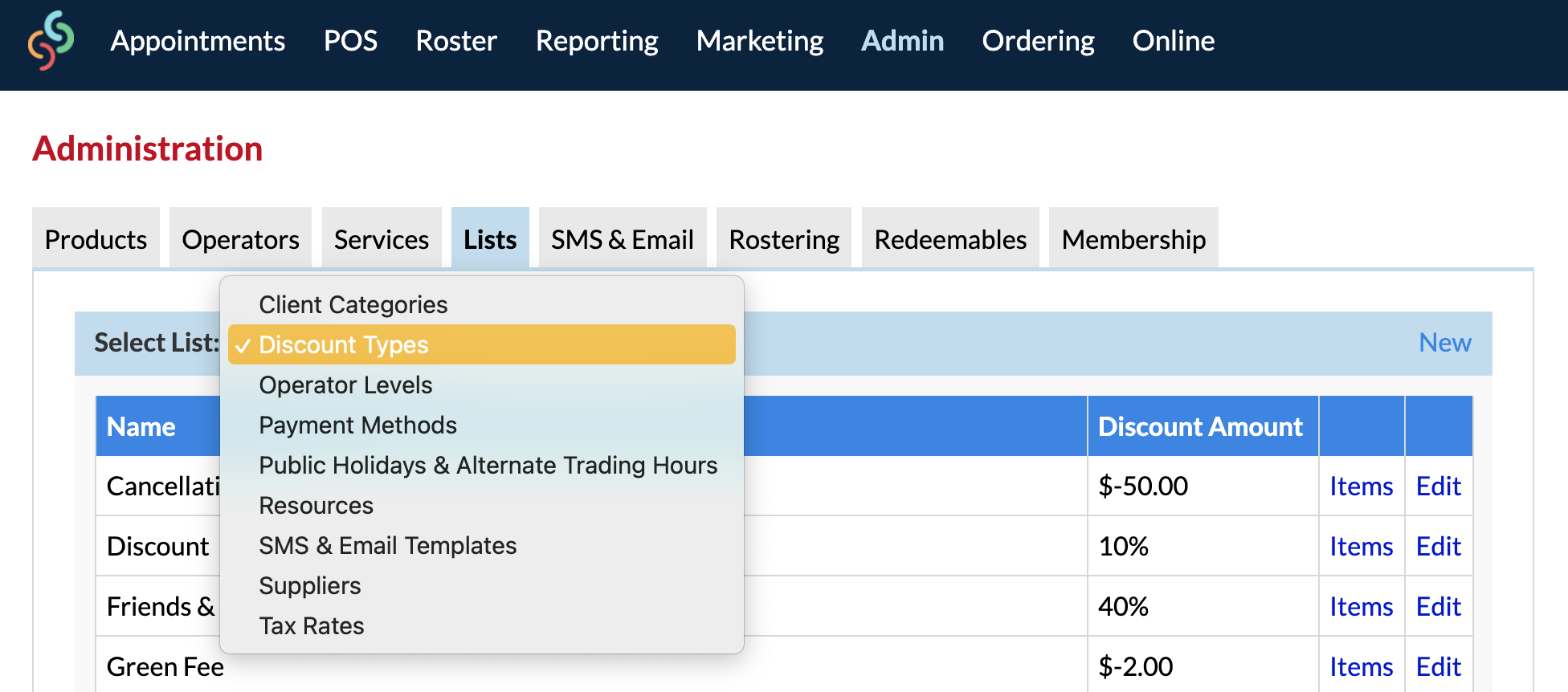 From here you can select New, on the top right corner.
Then you can create your surcharge under Discount Type Details: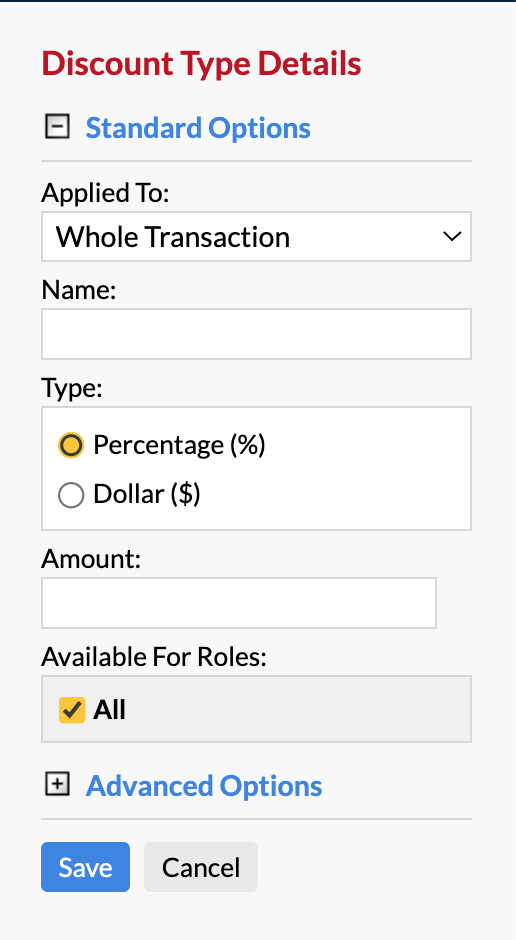 For a Sustainable Salons fee, you'll want to set it up as follows
Under Applied To, you will need to ensure you select Whole Transaction. This means the fee can be applied to the whole sale, as opposed to single items in POS.


Give it a Name, e.g. "Sustainable Salons Fee"


Under Type, select Dollar ($). This means the fee will be added on as a dollar amount, as opposed to a percentage of the sale.


Under Amount, enter '-3'. You need to enter in a minus sign (-) before you enter in the amount, as this will convert the discount into a surcharge instead.
Once your setup looks similar to below...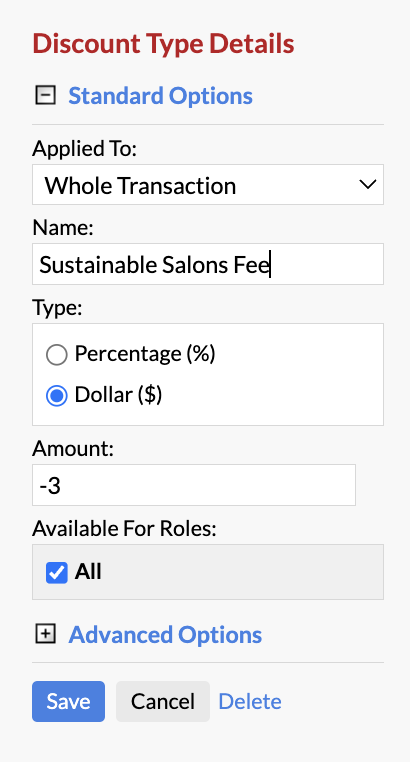 ...you now need to click Advanced Options to make the fee apply automatically: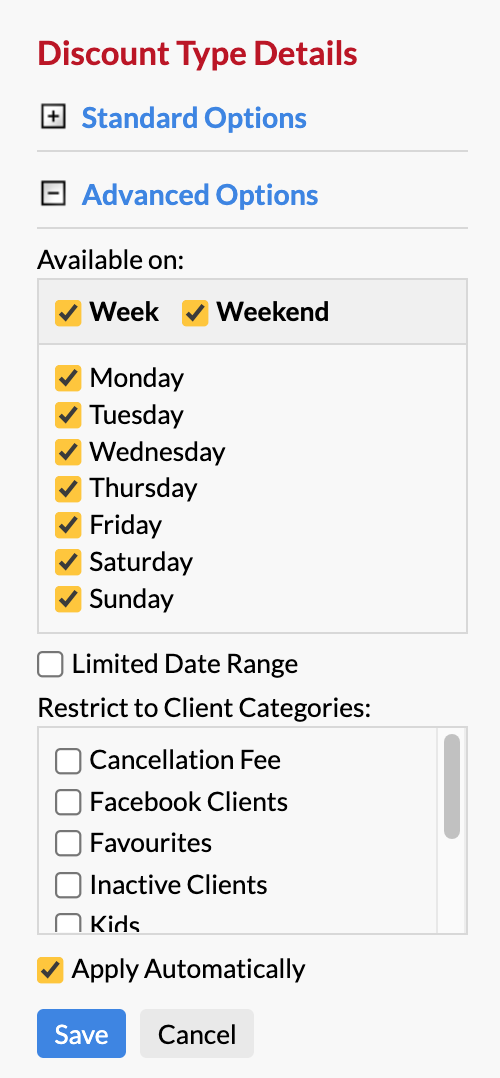 First, you'll need to ensure that both Week and Weekend is ticked—this means the fee can be applied everyday.
Next, you need to ensure Apply Automatically is ticked, as this will apply the fee automatically, based on our available days of Monday-Sunday.
If you have both Week & Weekend ticked and Apply Automatically is enabled, this surcharge will be automatically applied to every sale in POS (until you turn off "Apply Automatically").
Simply click Save once your done!
Great, now once you add a client's appointment to POS, the surcharge will be automatically applied to the sale: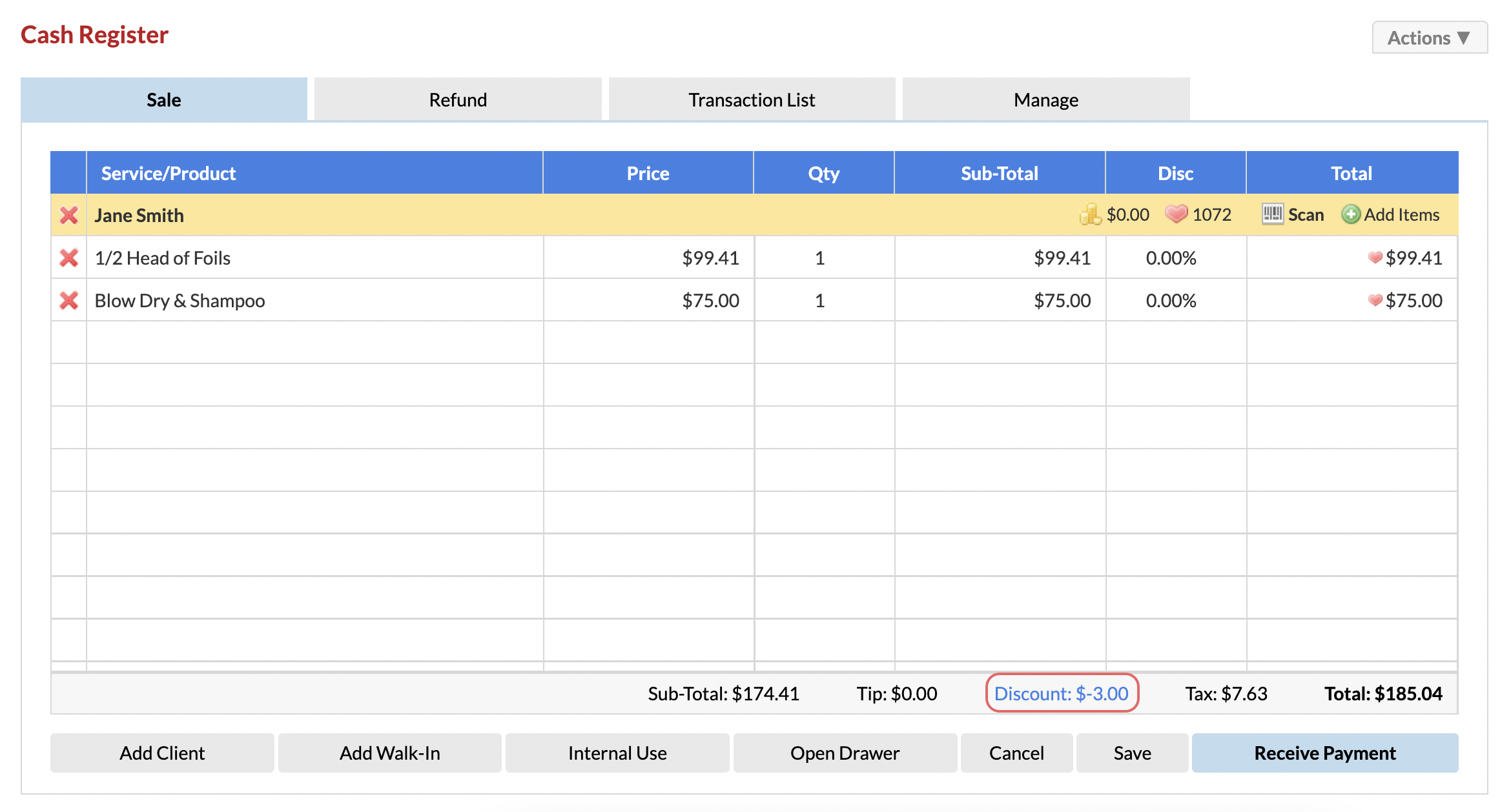 Notes:
Only one Whole Transaction fee (or discount) can be applied at a time.


If you create more than one Whole Transaction fee/discount with 'Apply Automatically' enabled, then the most recent one you've created will be the one selected in POS.


If you need to change or remove the Whole Transaction discount/fee that has been applied to the sale, simply click the Discount link at the bottom of POS: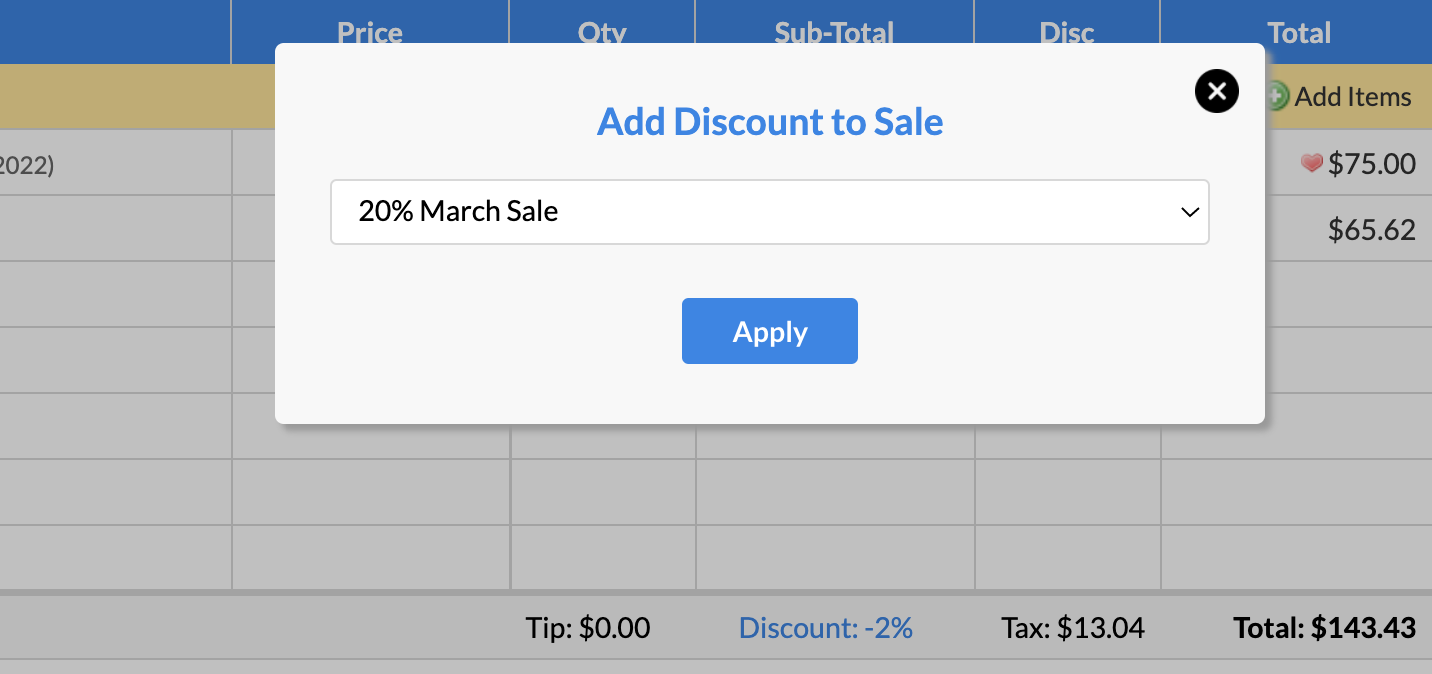 Selecting '-' and then clicking Apply will remove the Whole Transaction discount or fee: