Do you have regular clients who you would like to assign a permanent discount to? Maybe you have a membership program for VIP clients and you want to give them regular discounts automatically. Perhaps one of your days is a little quieter than the rest and you'd like to generate some more business on that particular day each week—or maybe you'd like to ramp up business for one whole month using a special discount available to a particular client group.
Well, you can do all of these things using the Client Discount feature. Check out how client discounts can generate for you more business, and how it keeps clients coming back to see you.
Step 1. Create the Client Category
To get started, you'll need to create your client category. Pop over to your Lists tab in Admin and select the Client Categories option from the drop down menu.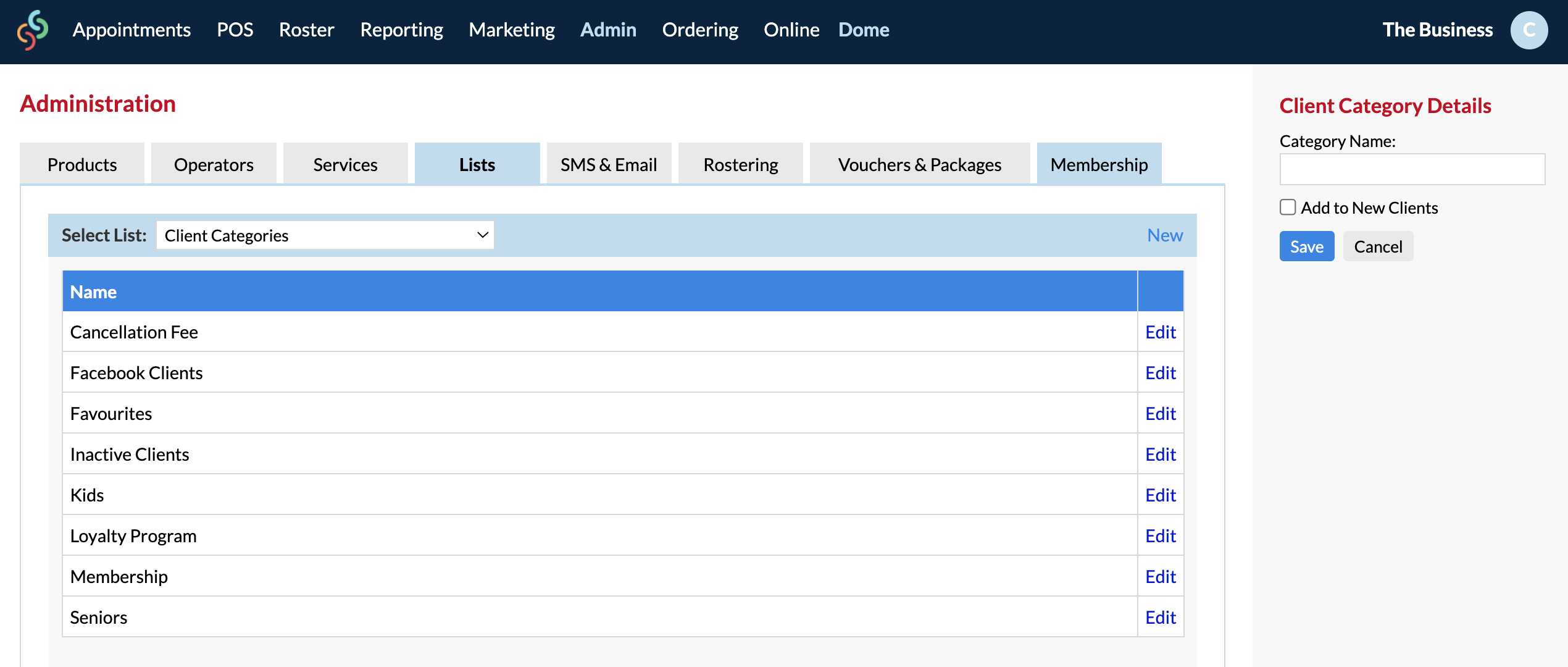 Click New and give this client category a Category Name on the right side panel.
NOTE: You can tick the Add To New Clients tick box if you'd like this discount to be automatically added to all of your new clients.
Step 2. Create the Discount Type
Next step is to create the Discount Type. Once again, we're in the Lists tab in Admin. Select from the drop down menu the Discount Types option.
NOTE: If you don't have the Discount Types option in your drop-down menu, this means that you haven't yet enabled Advanced Discounting. Go to Settings > Cash Register Settings > tick Enable Advanced Discounting > Save. Click here if you'd like to learn more about your Advanced Discounting.
Click New and fill out discount details on right side panel.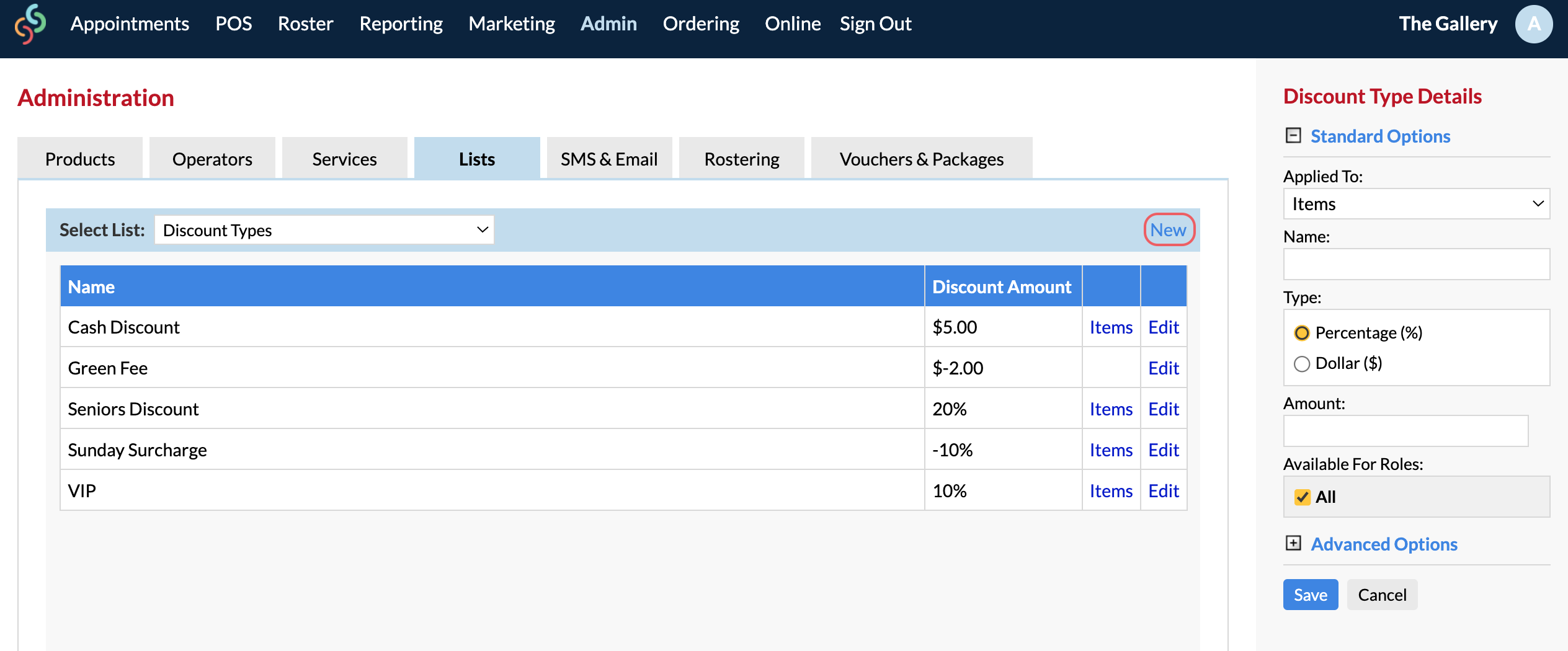 Expand the Advanced Settings, at which point you can specify the day(s) the discount is available on, or even restrict it to a Limited Date Range. This will be relevant in the event of a promotional discount, which has an expiry:

Tick the Client Category which this discount is to be applied to. Lastly if this discount is to be applied automatically, tick Apply Automatically and Save.
Step 3. Assign Client to Client Category
Now to assign the client to the category, we're nearly there.
Using the Client Search (right side panel) search for the client and go to their client card. In the Actions menu of the client card click Categories.

Tick the client category which they belong to, and Save.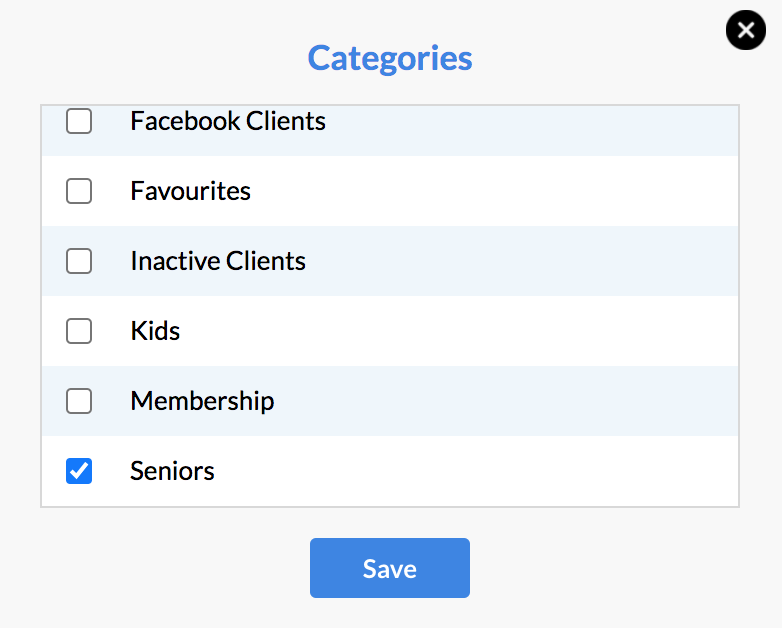 You can also assign a client to a category when creating an appointment, or by viewing an existing appointment:
While Creating an Appointment
When you are creating a client's appointment and selecting their services via your Appointments page, you'll notice a Client Details button: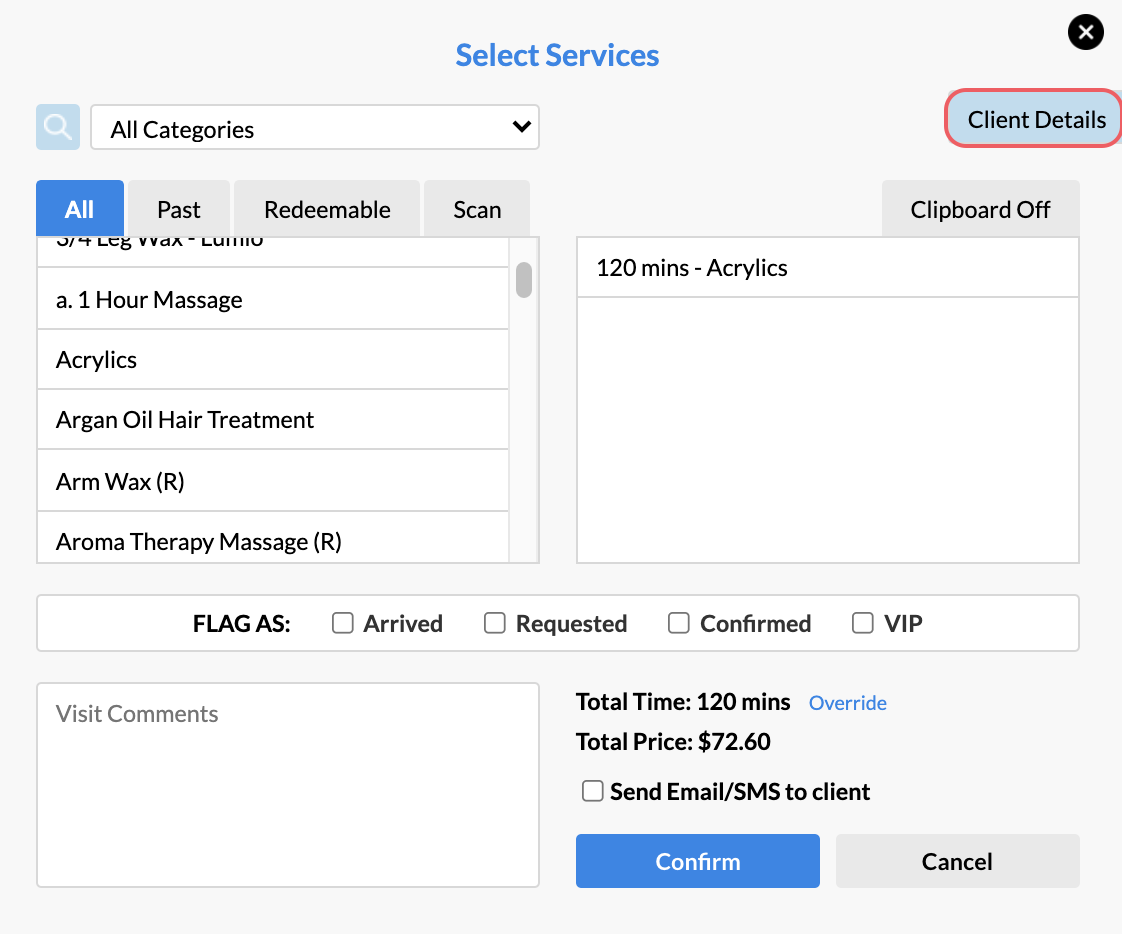 If you select this, you'll notice a Categories tab. Simply click this button and you can update the client's Client Category from here. There's no need to Save, as it will automatically update if you make any changes: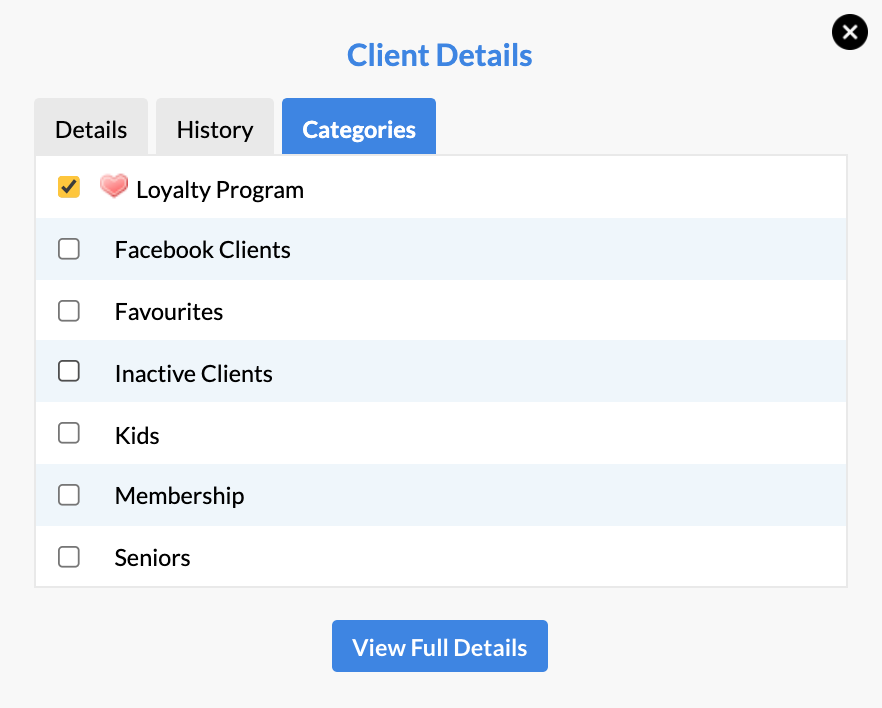 Viewing an Existing Appointment
When viewing a client's existing appointment via the Visit Details window (by selecting the client's name of the Appointments Page), you'll notice a Categories tab: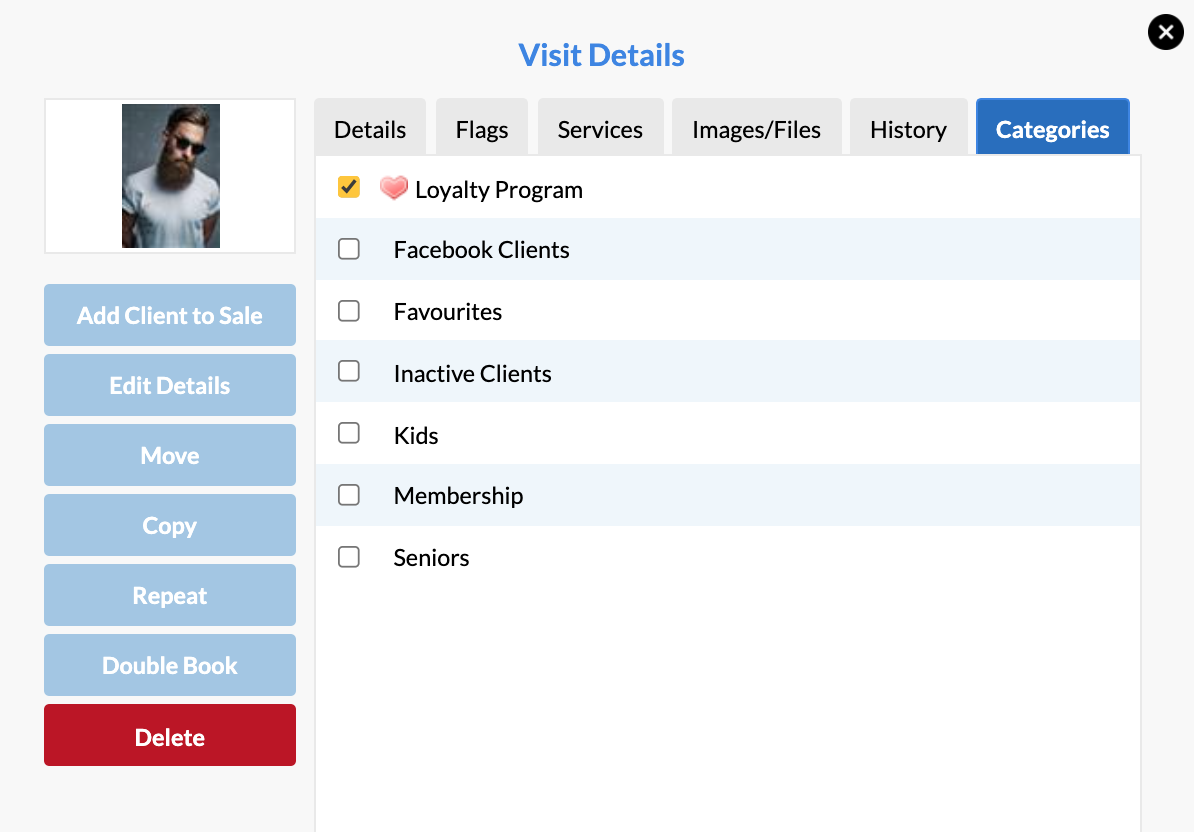 Simply click Categories and you can update the client's Client Category from here. There's no need to Save, as it will automatically update if you make any changes.
You're done!
Now each time you have one of your clients pop in for their appointment, the discount will be automatically applied to their total when you add the client to POS.
Get creative with your Client Categories and Discount Types. Think in terms of promotions & marketing; use the functionality to work for you! You will generate more business by target marketing to specific groups of clients.
To see how you can send a promotional SMS or email to any particular Client Category, in the event that you might like to let them know about the discount you have created for them, click here.
If you have any questions, please send them to us via the Submit a Request option in your Help & Support page.