Simple Salon allows you to upload one or more documents/files to client cards and appointments using the Document & Photo Management feature. This article will look at how to upload documents and files to client cards.
You can also upload photos to client cards. Click here to see how.
The first step is to search for the client and click their name in the Search Results.
In the Actions menu of the client's client card click Images/Files.
To upload a document or file click/tap the upload icon in the Files section.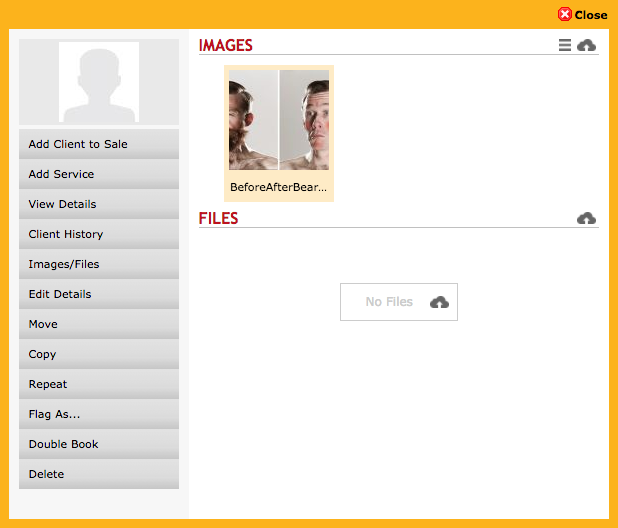 The My Files option will be selected, so either drag one or more documents/files into the Drop files here space or click the Select Files button to find the file(s) on your computer or device.
Once the file(s) has been uploaded, it will display in the Files section.
The most recently uploaded document/file will display first.
Simply click a file to view it.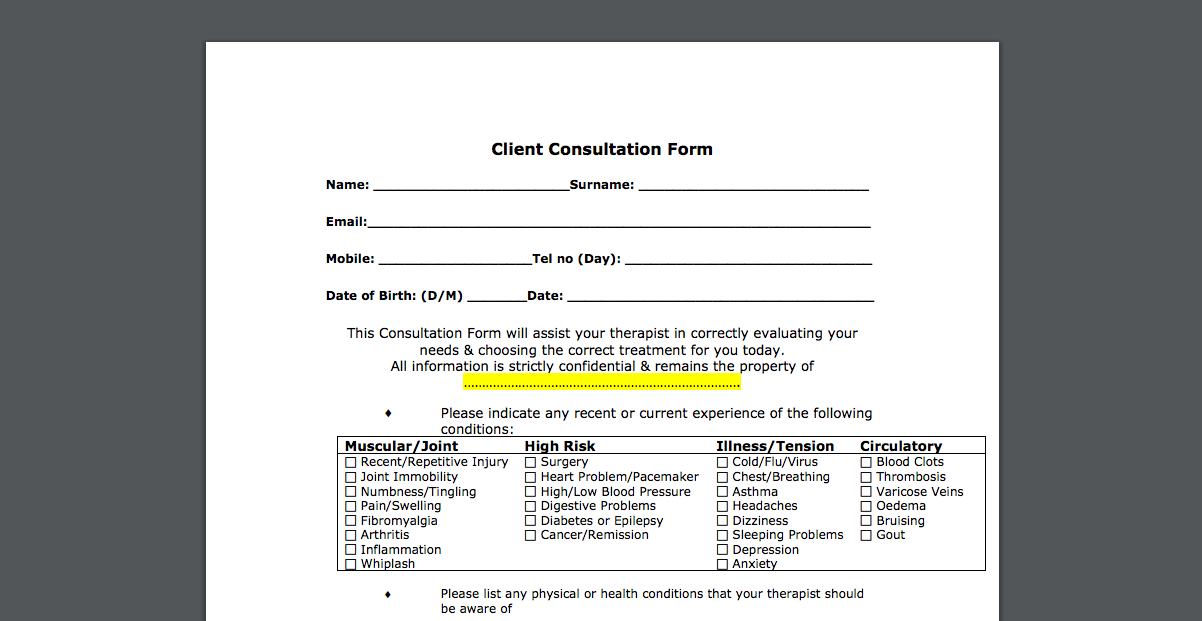 All done.
You can also view these files via any of the client's appointments. Simply click the client's name on their appointment and click Images/Files in the pop-up Visit Details window.
When you view the files or images via a client's appointment, the most recently uploaded file/photo on that appointment will be displayed first.
If you have any questions, please send them to us via the Submit a Request option in your Help & Support page.