In SMS Account Setup (via Admin > SMS & Email), you'll notice a Dedicated Number section: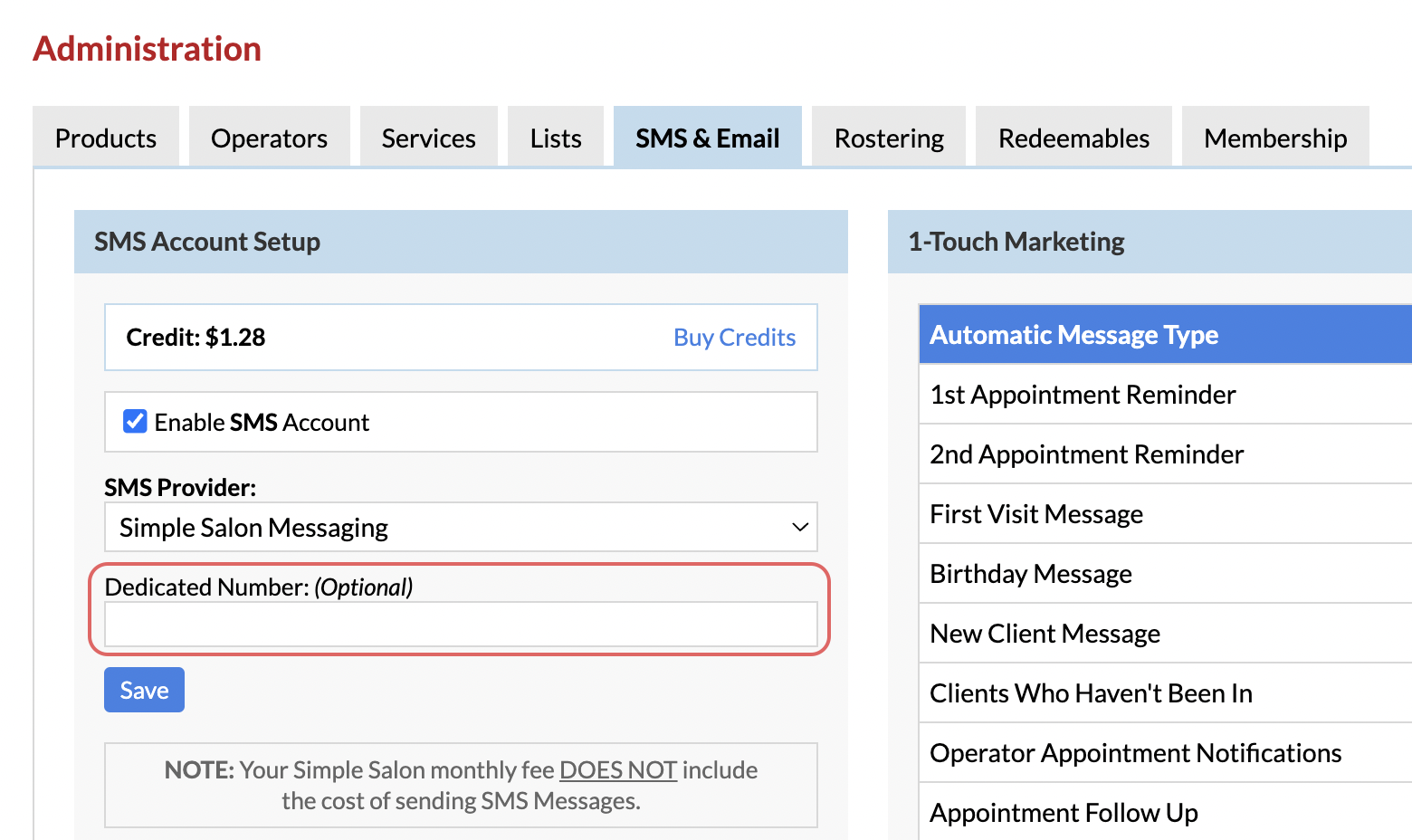 This Dedicated Number section is usually for a "Virtual Number".
Virtual Number is referring to a mobile number that's purchased in your SMS Account. This number can't be called and is only for the purpose of sending SMSs to your clients from your Simple Salon account.
This means that messages to your clients will come from the same number every time (and their responses are directly linked to your account).
What happens if I enter a personal number into the Dedicated Number section?
Putting a personal number (or business number) into this Dedicated Number section will stop responses coming through to your Simple Salon account.
Essentially you can still see what was sent to clients via your Campaign Report, but their replies will NOT be listed.
Therefore, if you want to utilise the SMS Confirmation system (where client's appointments are automatically confirmed), then you must not have a personal/business number in this Dedicated Number section.
While you will receive your client's response on your mobile phone—it's not actually linked to Simple Salon—so the responses (and therefore the confirmation) has no way of coming to the system.
If you would like to use the same number every time (but also have it linked to Simple Salon) you must purchase a Virtual Number. Please click the following link to learn how to set up a Virtual Number:
Unique Virtual SMS Numbers in Simple Salon Messaging (SSM)
What happens if I leave the Dedicated Number section empty?
By default your texts will be sent from a random pool of numbers (also known as a Shared Number).
This comes at no extra charge (you will just be paying for your credits and the actual messages sent).
Any client responses to this 'Shared Number' will come through to Simple Salon as normal.
If you have any questions, please send them to us via the Submit a Request option in your Help & Support page—we're here to help.