Whether you are using Simple Rostering or Advanced Rostering, it is possible to open up your Appointments Page on days that are normally set to 'Closed'.
This can be done using the Alternate Trading Hours feature.
This allows you to take appointments on a day that would normally be blocked off, without having to update your Roster or Opening Hours.
To do this, go to the Roster tab, then click the Public Holidays/Alternate Trading Hours link: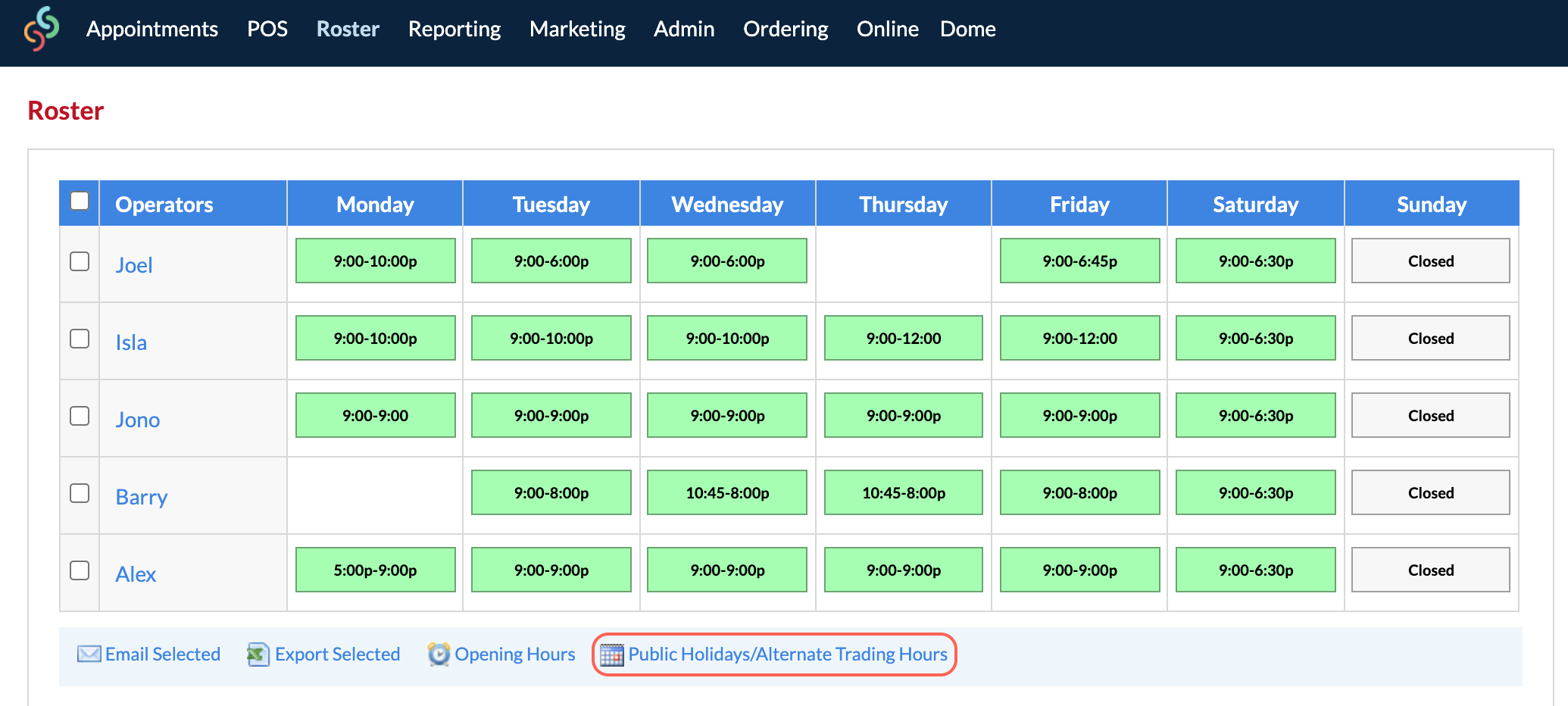 This will take you over to your Admin page: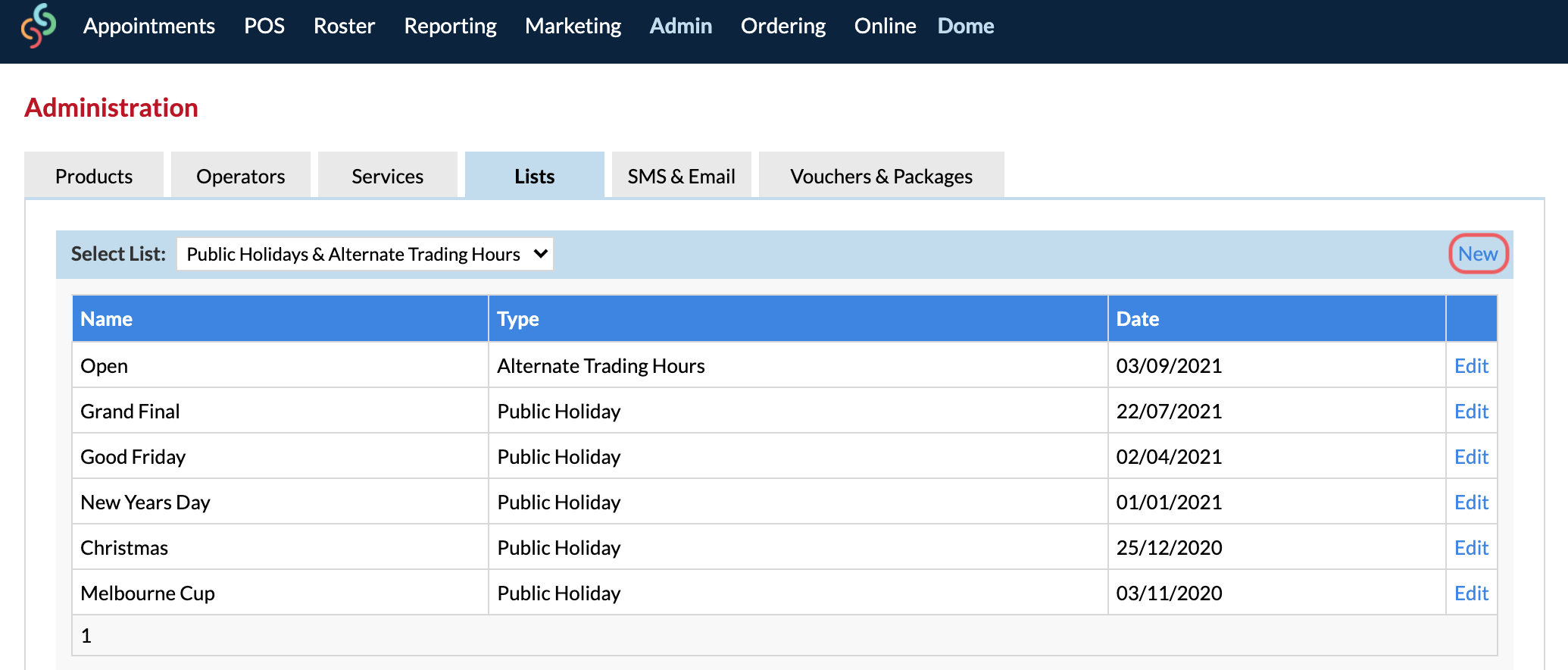 Note: You can also get to this page by going to Admin > Lists > select Public Holidays/Alternate Trading Hours from the Select List drop-down menu.
From here, you can select New.
In the right-side panel, click the Type drop-down menu and select Alternate Trading Hours: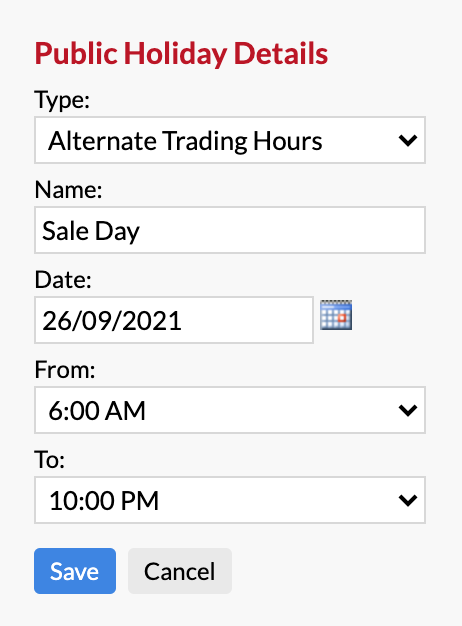 Then you can give this day a Name, and you'll select the Date you want to be open. Next you'll choose the From and To hours that you would like to be open and available for appointments.
Once you're happy, click Save. This date will now be listed among any other Public Holidays/Alternate Trading Hours you have set up.
If we go to this date on our Appointments page, it will now be opened up according to the hours we've set (even though we're normally set to 'Closed' on Sundays):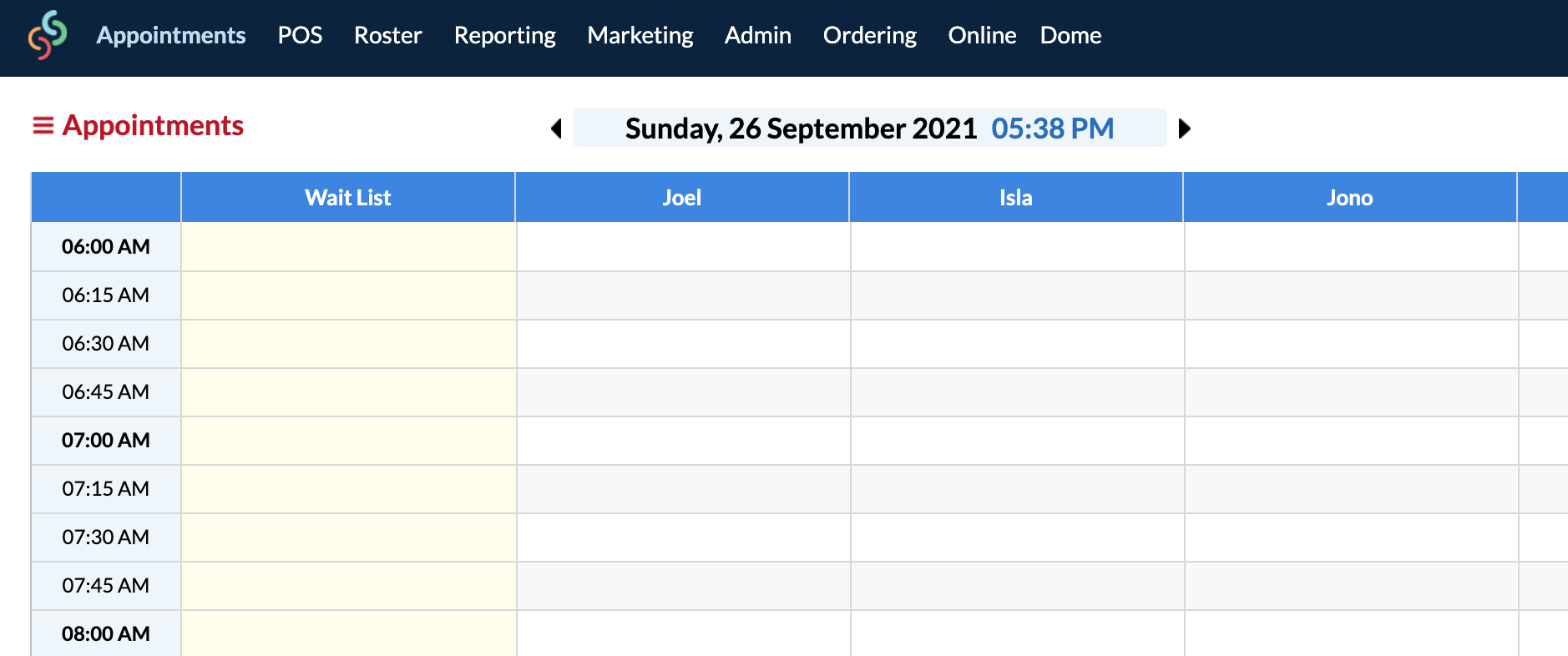 If you have any questions at all, please send them to us from your Help & Support page by clicking Submit a Request—we're here to help!