There may be some situations where a client has come in but you are unable to locate their actual appointment on the Appointments page. Perhaps you've noticed the appointment was moved to another day, and you'd like to find out who performed the action.
Whatever the case may be, if you need to see what's happened to an appointment for a specific client — you can use Client Activities.
First you'll need to navigate to the client's Client Details page — you can do this by searching for the client in Client Search (or clicking their name in the Visit Details window via the appointment):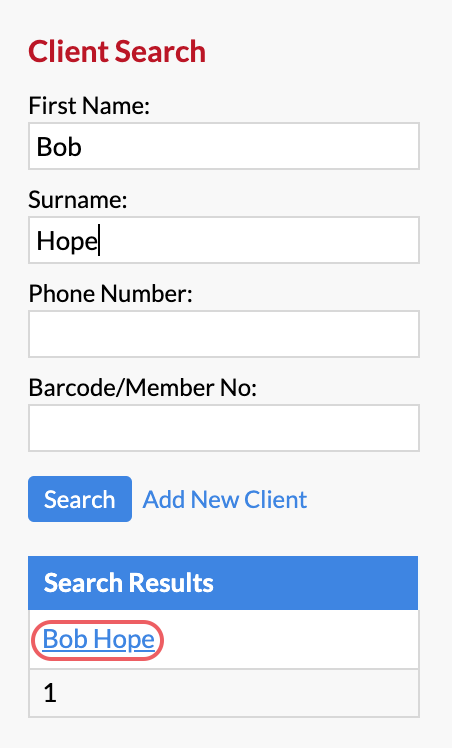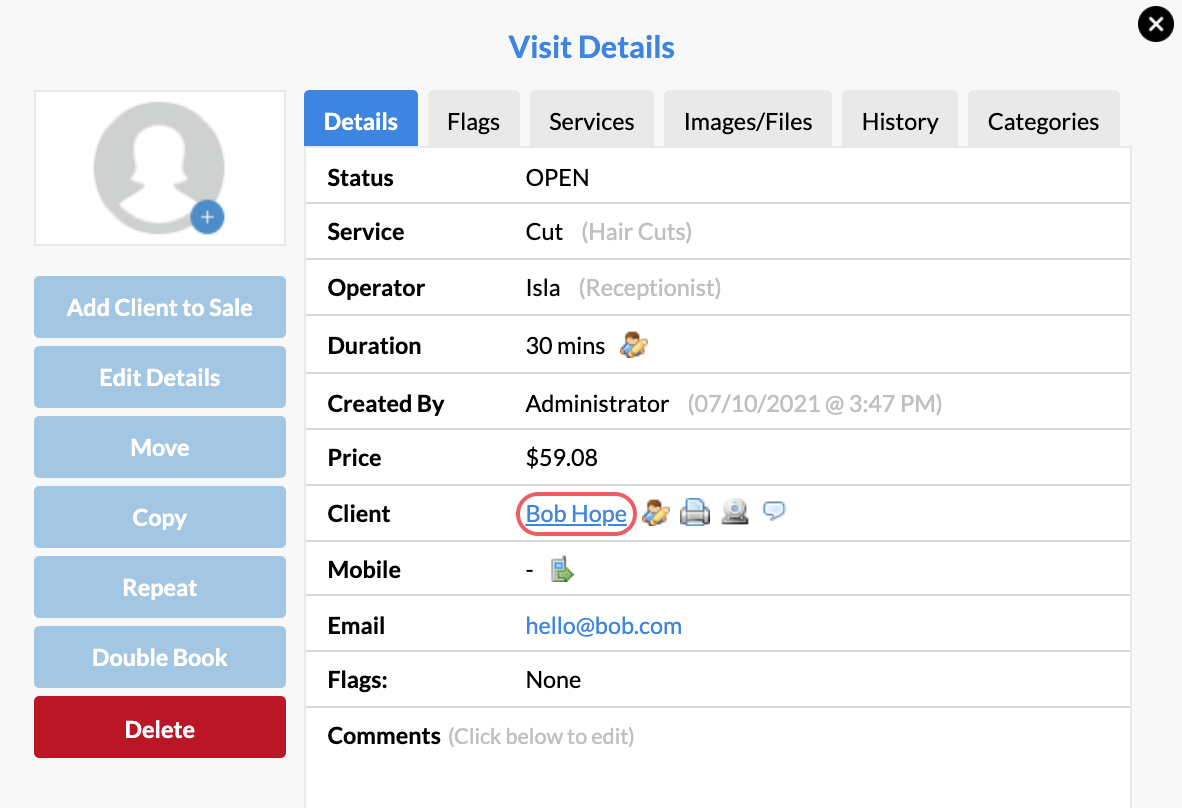 Now click the Actions menu to the right, and select Activities:

This allows you to search a specific date range, and then any appointments that have been added, updated or deleted for this particular client can be seen here: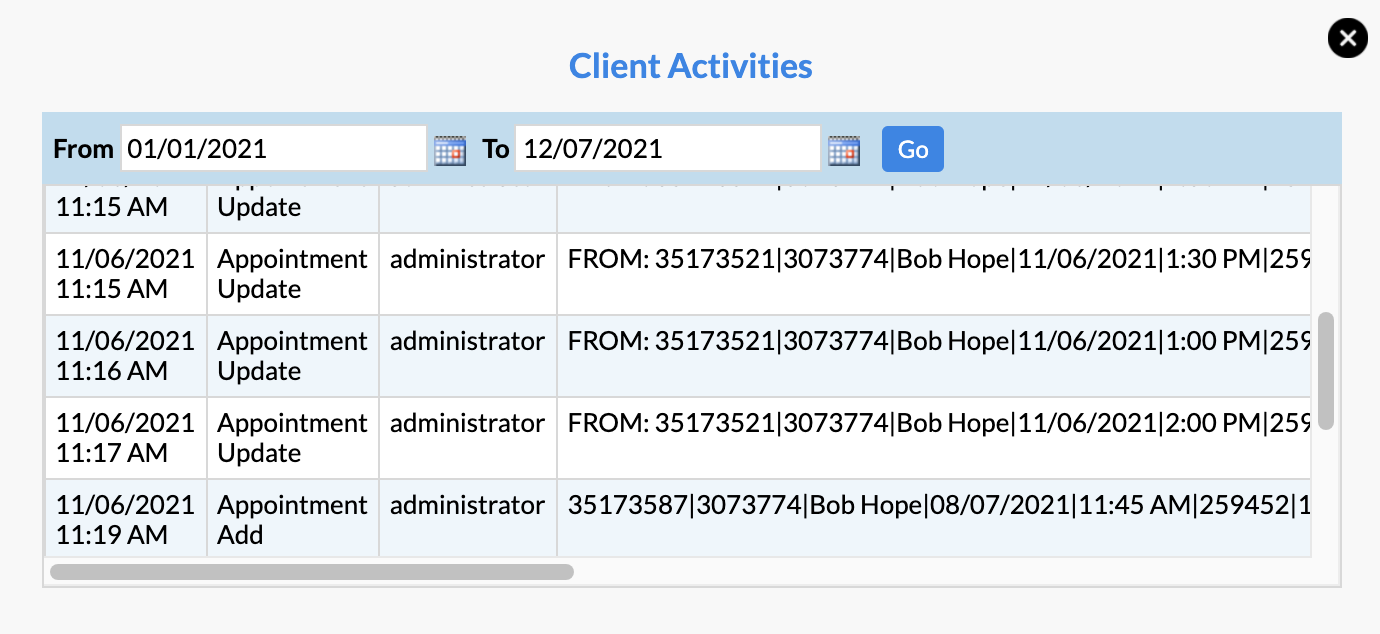 This information is being taken from your Activity Report (which is located in Reporting > Report List), but this shows you activities involving this specific client.
Let's say for example you were trying to find out why an appointment was deleted (or find out who deleted the appointment) — you could put the 'From' date to before the appointment was originally booked, then the 'To' date you would leave as the current date.
You'll then be able to find the specific activity that shows when the appointment was updated (or find out which user made the update/deletion).
If you're ever having issues locating a specific activity for a client, please feel free to reach out to support and we can take a look for you! Simply send us specific details about the issue via the Submit a Request option on your Help & Support page.