Simply go to Admin > SMS & Email > Click the Buy Credits link.
NOTE: Please also ensure that pop-ups are enabled for Simple Salon in your web browser.

Once you've clicked Buy Credits, the Add Credit window will pop-up. Simply choose your Credit Amount and Credit Card, then click Add Credit.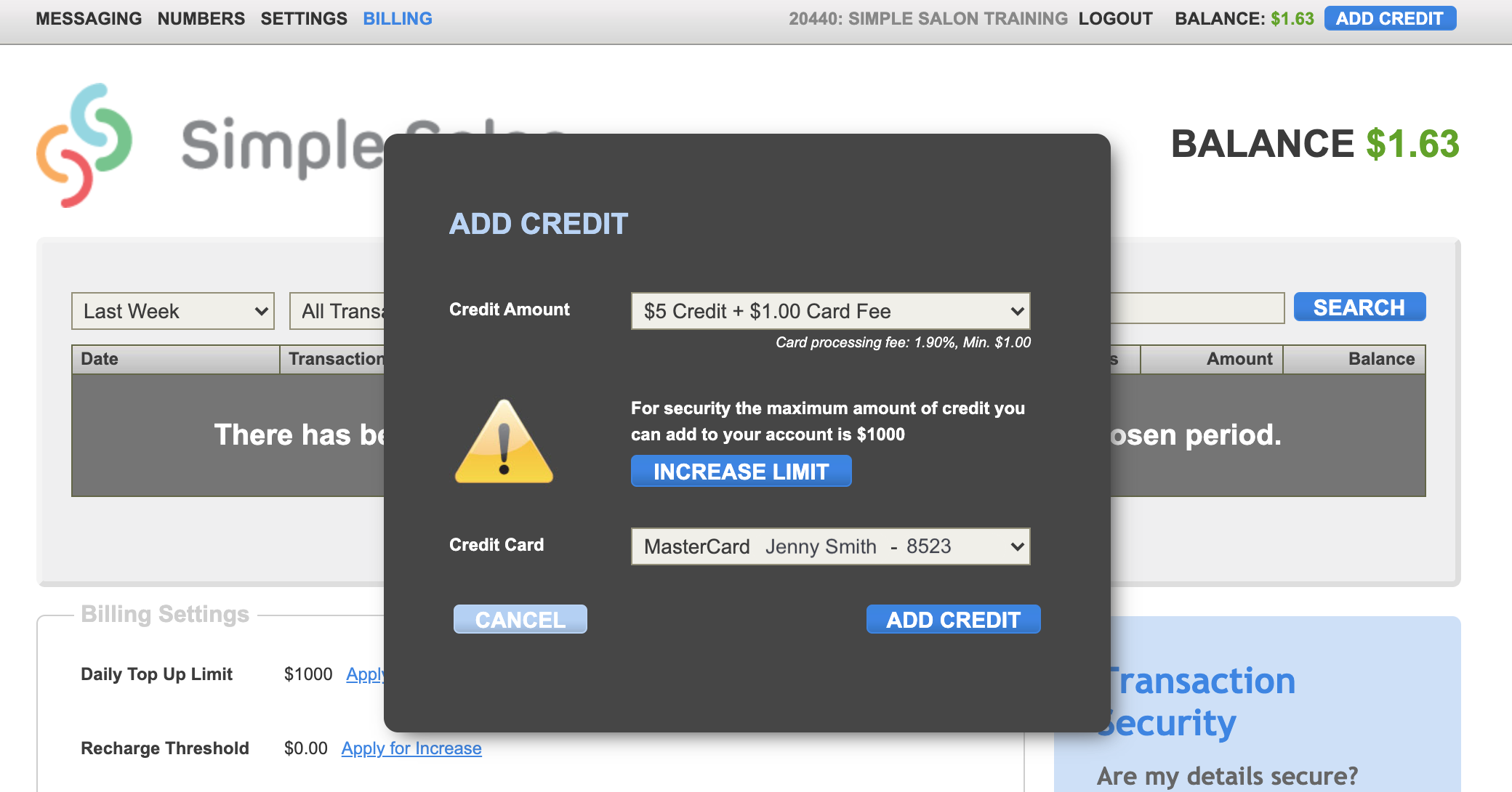 If you need to re-send your SMS Campaign to failed recipients, simply checkout the following article:
How do I re-send an SMS Campaign?
If you have any questions, please send them to us via the Submit a Request option in your Help & Support page.