Go to Admin, then into SMS & Email.
In the SMS Account Setup section, click Buy Credit, like so: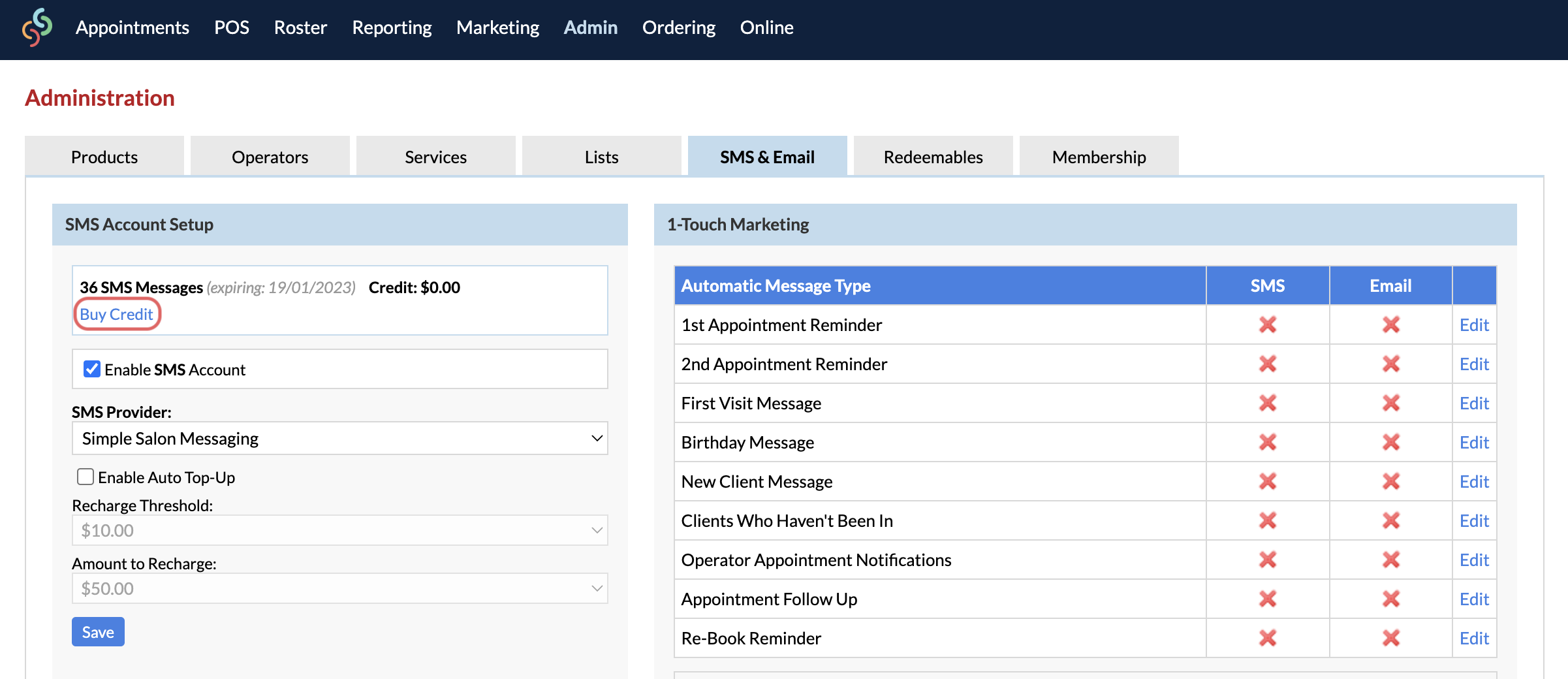 The Top-Up SMS Balance pop-up will appear, where you can select how many credits you would like to purchase: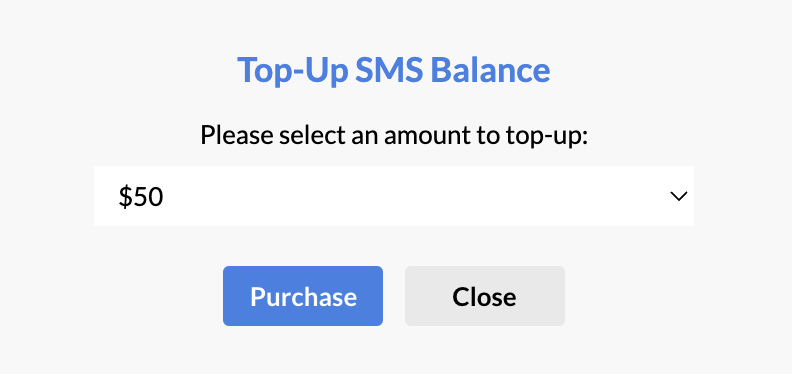 Once you click Purchase, you will be asked to confirm payment.
The credit card you have on file will be used for the payment. Simply click Yes to proceed, and the credit amount will be added to your balance: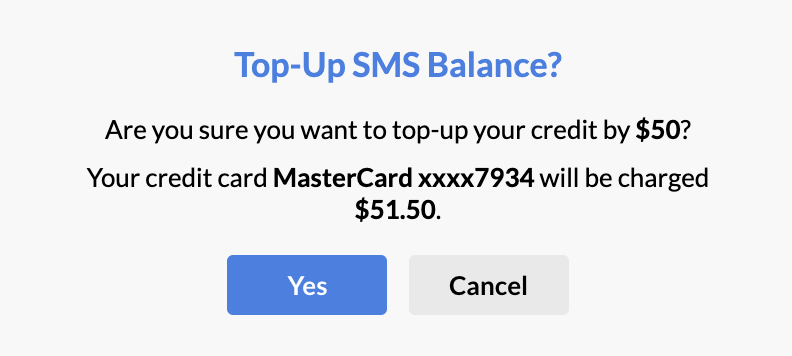 If you want your SMS Balance to automatically recharge, tick the Enable Auto Top-Up setting: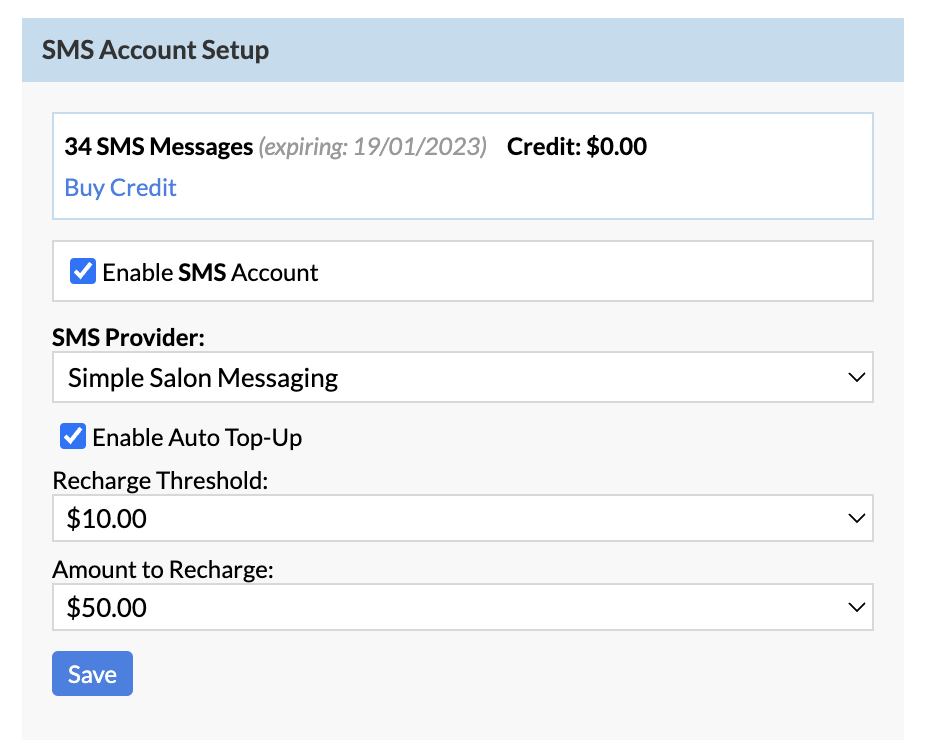 You'll need to choose your Recharge Threshold amount, and the Amount to Recharge.
The Recharge Threshold is the amount your balance needs to get to before the Amount to Recharge is triggered.
In the above example, when our credit balance reaches $10, it will recharge $50.
Notes:
1 SMS equals 160 characters

. If you go over 160 characters, the system will automatically allow you to use more than 160 characters, however you will be charged for 2 SMSs.

If you do not wish to go over the 160 character limit, you can un-tick the Allow Multiple SMS Messages setting, via Settings > Marketing Settings. You can also click here to see the SMS Character breakdown.


Any Marketing messages sent will not use your purchased Credit balance (i.e. SMSs sent from the Marketing page). You will be required to make payment on the spot, so you know exactly how much you're spending on a specific SMS Campaign before it gets sent out. If you have an Included SMS balance, this can be used for Marketing.


If you need to re-send your SMS Campaign to failed recipients, simply checkout the following article: How do I re-send an SMS Campaign?
If you have any questions, please send them to us via the Submit a Request option in your Help & Support page.