Simply go to Admin > SMS & Email > Click the Buy Credits link.
NOTE: Make sure you run through this process on a desktop browser (the process doesn't work on mobile phones). Please also ensure that pop-ups are enabled for Simple Salon in your web browser. Check out the video at the bottom of this article to see the solution in action.

Once you've clicking Buy Credits, the Add Credit window will pop-up. Simply choose your Credit Amount and Credit Card, then click Add Credit.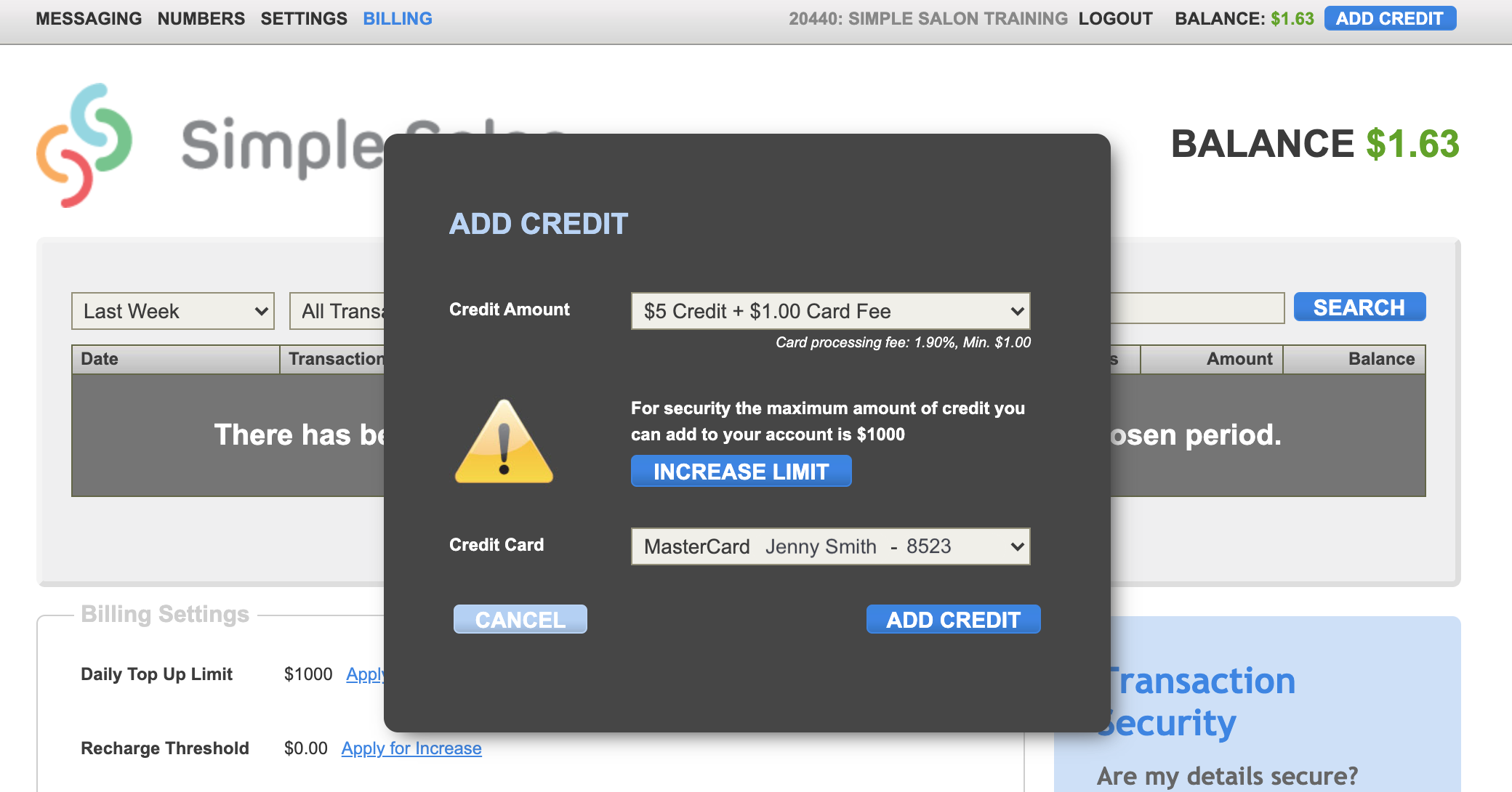 If you need to re-send your SMS Campaign to failed recipients, simply checkout the following article:
How do I re-send an SMS Campaign?
If you've clicked the 'Buy Credits' button but you get taken to a login page or nothing happens, please watch the following help video to see the solutions in action:
If you have any questions, please send them to us via the Submit a Request option in your Help & Support page.