If a client has an appointment scheduled for today, any services they have booked in for will automatically be added to POS.
For example, when you click Add Clients in POS, you can select their name from Today's Clients, or you can manually search for them. Either way will bring up their appointments for today: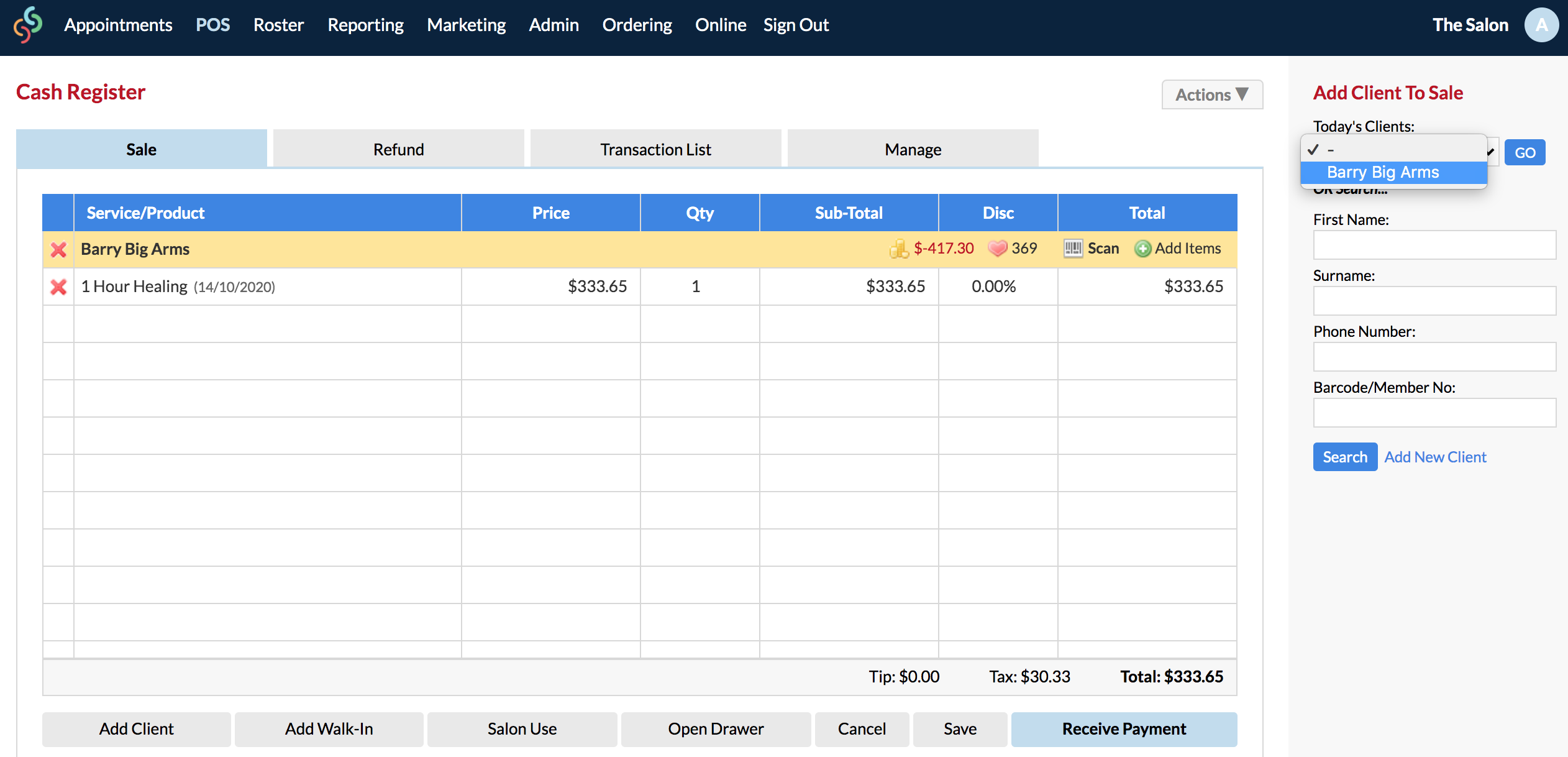 However, if a client does not have an appointment for today—and you try to add the client to POS— these services will not appear.
The system knows that the client is not due for their service yet, therefore POS won't bring up any upcoming appointments.
If you are looking to pay for a future service, you can click Add Items > Future Services. This will add any future services to POS (you can differentiate between appointments by looking at the date next to the service). You can then click the red cross next to any appointment that isn't going to be paid for yet.
If POS is bringing up a client's past appointments instead, please click here for more information.
If you have any questions, please send them to us via the Submit a Request option in your Help & Support page.