If there's ever a time where you need to temporarily disable your Online Bookings, you can do so by doing one of the following:
Remove Online Operators
By deleting your current Online Operators, you can prevent clients from booking in with you.
To do this, go to Online > Setup > Online Operators > click the red cross next to all operators: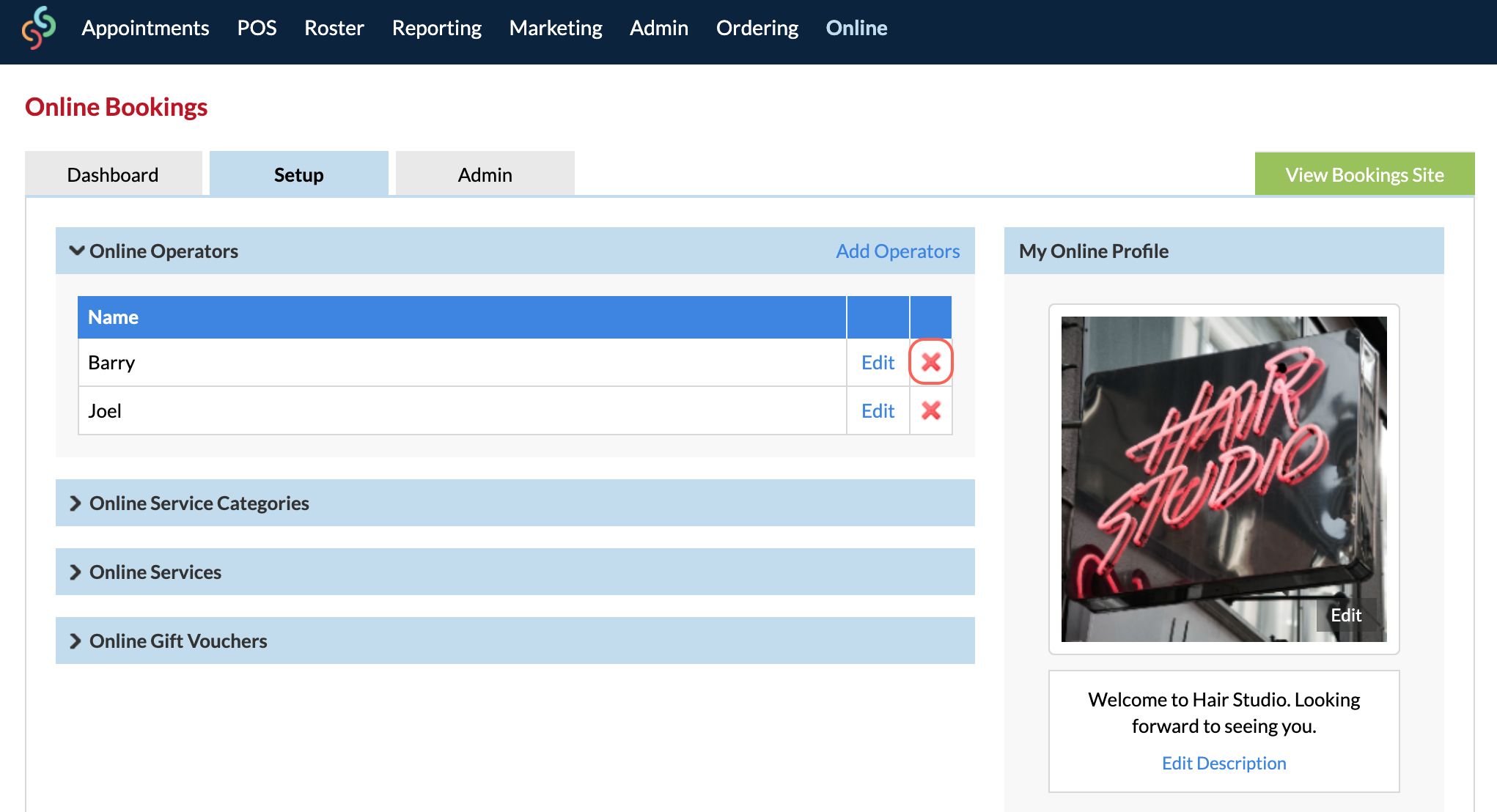 If customers try to search for an appointment, they will receive a No Matching Bookings result.
Doing it this way keeps your Online Booking site active, and lets clients still view your location and contact details.
As soon as you're ready to start taking online bookings again, simply come back to this page and click Add Operators to select the operators you want available:

Disable Temporarily
Your Online Booking site can be disabled by contacting our Support Team via the Submit a Request option.
Doing it this way means that yourself and your clients will be unable to access your booking site.
Online users will also be unable to view your business location.
Online Bookings can be enabled again at anytime by letting our team know.
Gift Vouchers
It is possible to keep your Online Booking site active, but only offer Gift Vouchers. Please check out this help article for information on how to get sell Gift Vouchers online:
https://help.simplesalon.com/hc/en-us/articles/360054258694-Selling-Gift-Vouchers-Online
If you have any questions, please send them to us via the Submit a Request option inyour Help & Support page.