Did you know that you can change the price of open appointments via the Appointments page?
Load onto the Appointments page.
Click on the client's name within the appointment.
In the Visit Details pop up, locate and click Edit Details.
In the right-side panel, edit the Cost field then click Save.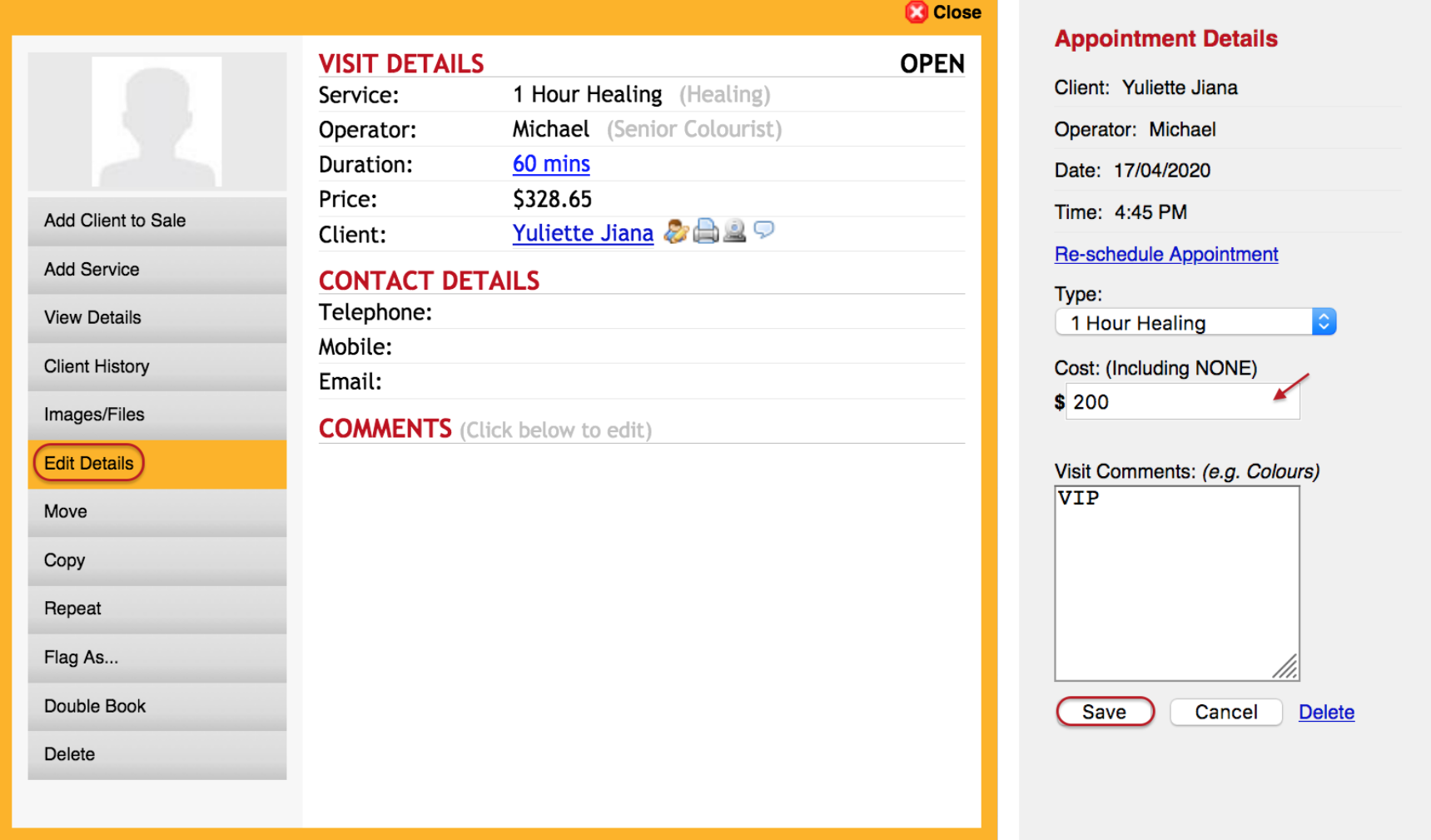 Add the client to POS once they are ready to pay. You will notice the original service price is displayed, as well as the updated price under Total:

If you have any questions, please send them to us via the Submit a Request option in your Help & Support page.