If you would like to connect ADLA to your Simple Salon account, you will first need to enable ADLA access in your account settings.
1) Click on the Account link at the top right of your account.
2) Click on Actions > ADLA Settings.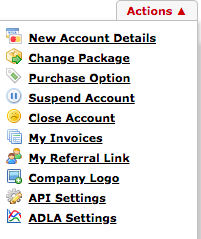 3) In the right-side panel, tick Enable ADLA Access.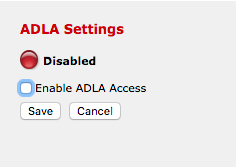 4) When you click Save you will be shown a prompt with the costs relating to ADLA - you will be able to view this prompt before committing to the process.
Feel free to check out the steps in this article for assistance with initial ADLA setup.
If you have any questions, please send them to us via the Submit a Request option in your Help & Support page.