Anytime your clients reply to an SMS you send to them, the replies are displayed in your Campaign Report. Simply click Recipients for the campaign you wish to view and see the replies in the Response column.
If you would also like your client's SMS replies to be emailed to you, by default the replies will be emailed to your company email address (the email address you have in your Account page), however if you'd like to receive the SMS replies to a specific email address, you can specify one.
Go to Settings, then into Marketing Settings and pop the email address in the SMS Notification Email Address setting. Then click Save.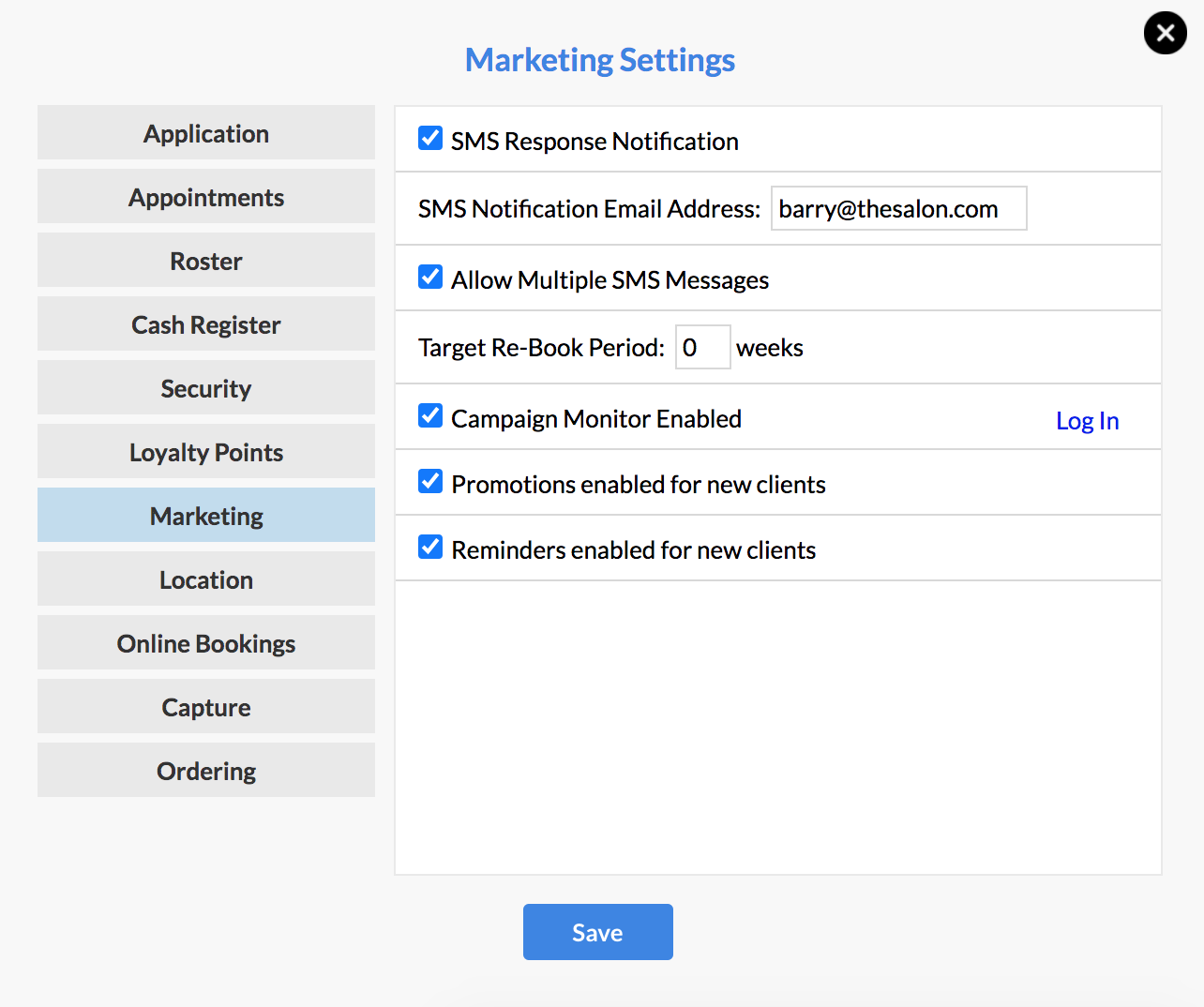 If you have any further questions, send them to us via your Help & Support page by clicking the Submit a Request option—we're here to help.