As you know, Simple Salon is designed to send your clients SMS reminders and promotions. If you would like your SMS's to come from the same number every time, you can have your own unique virtual number.
Note: A unique number comes at an extra cost. You will be able to view the different fees before deciding to purchase.
If you don't have a virtual number purchased, your SMS's will be sent from a pool of numbers, selected randomly.
Purchasing Your Virtual Number in Simple Salon Messaging
Go to Admin, then SMS & Email. In the SMS Account Setup section click Buy Credits.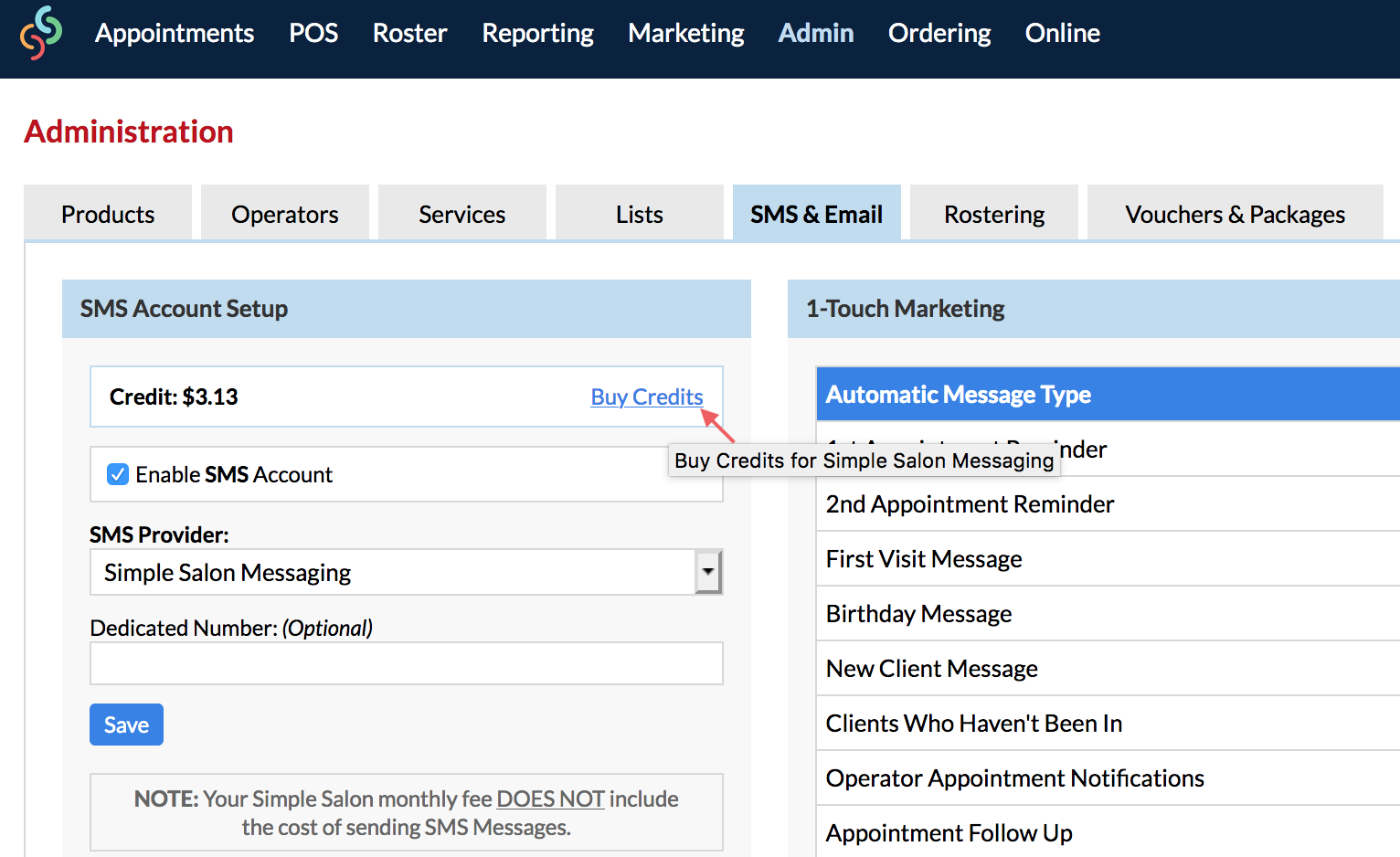 Once in your Simple Salon Messaging account, click the NUMBERS menu option on the top left.
Click ADD NUMBER.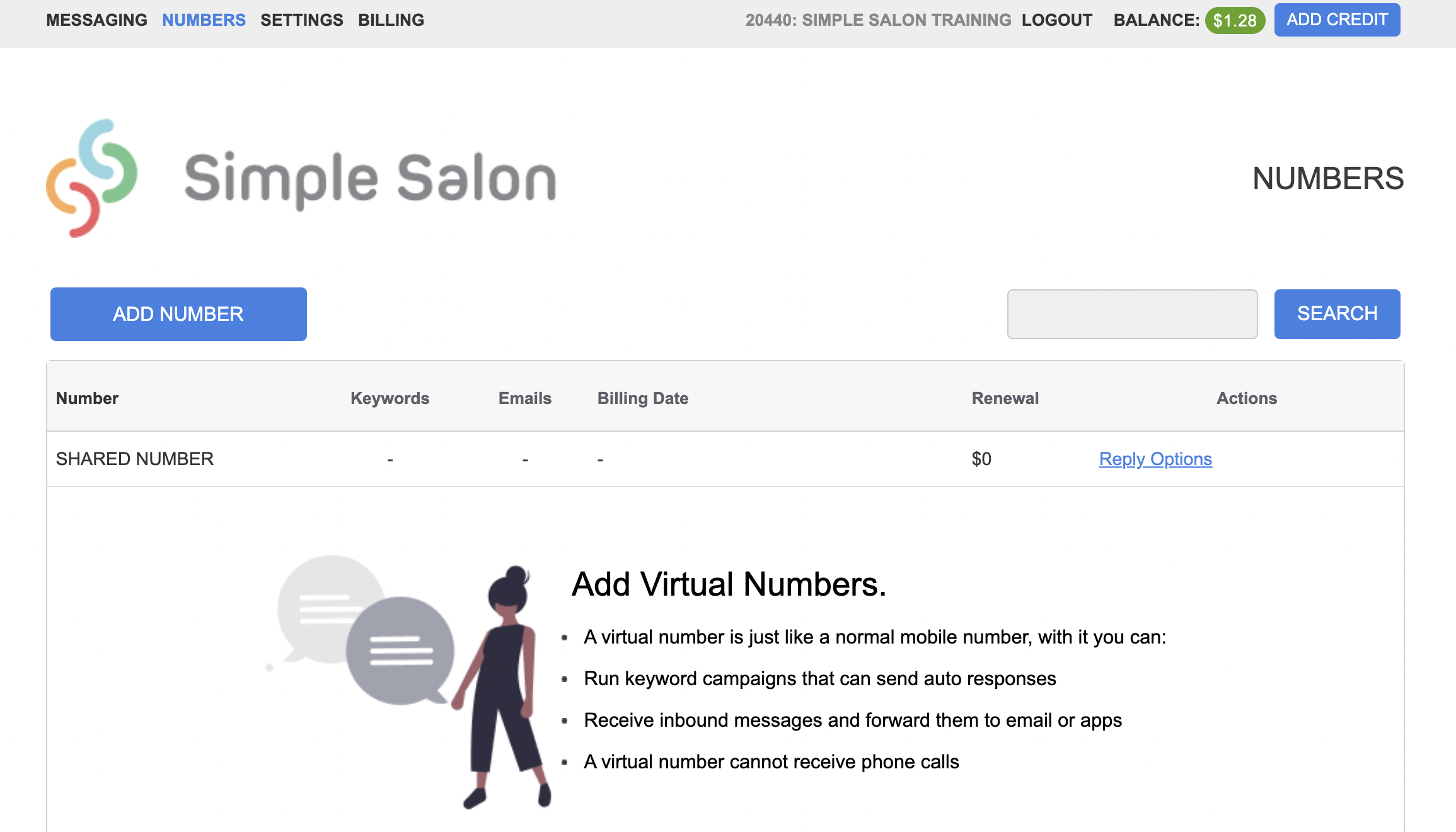 Use the Available Numbers drop down menu to pick the dedicated Virtual Number which you would like to purchase. Click ACTIVATE when you've chosen it.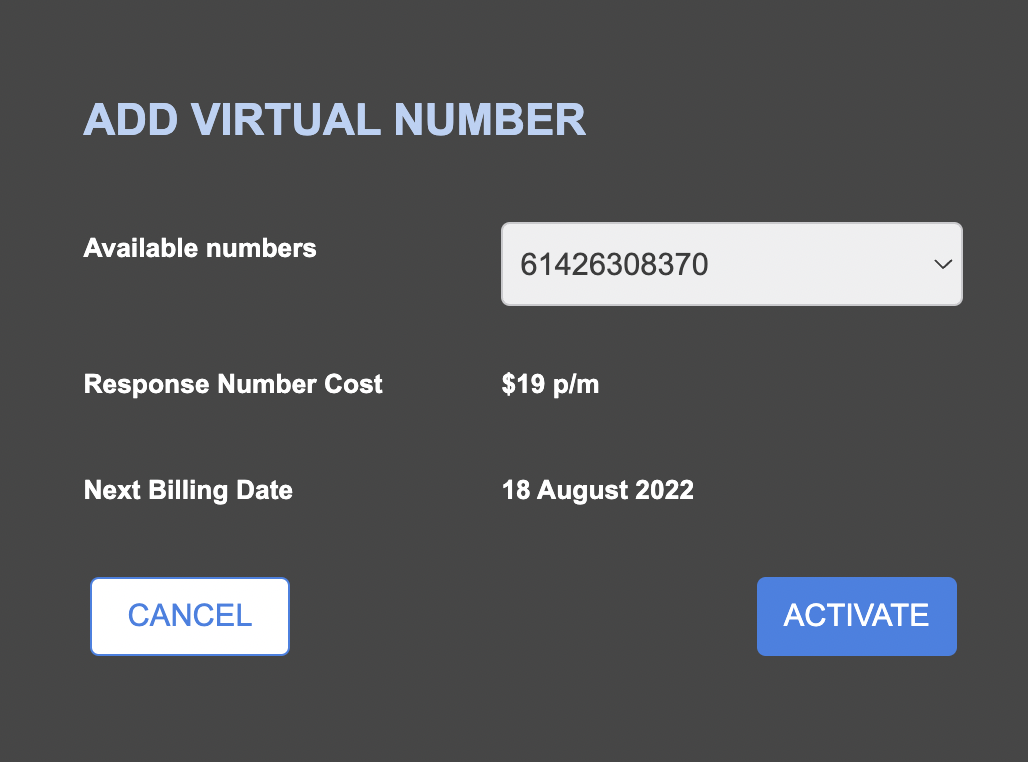 Once you've activated your virtual number, you can go back into your Simple Salon account, and back to Admin > SMS & Email > SMS Account Setup.
You can input your newly purchased number into the Dedicated Number section and Save: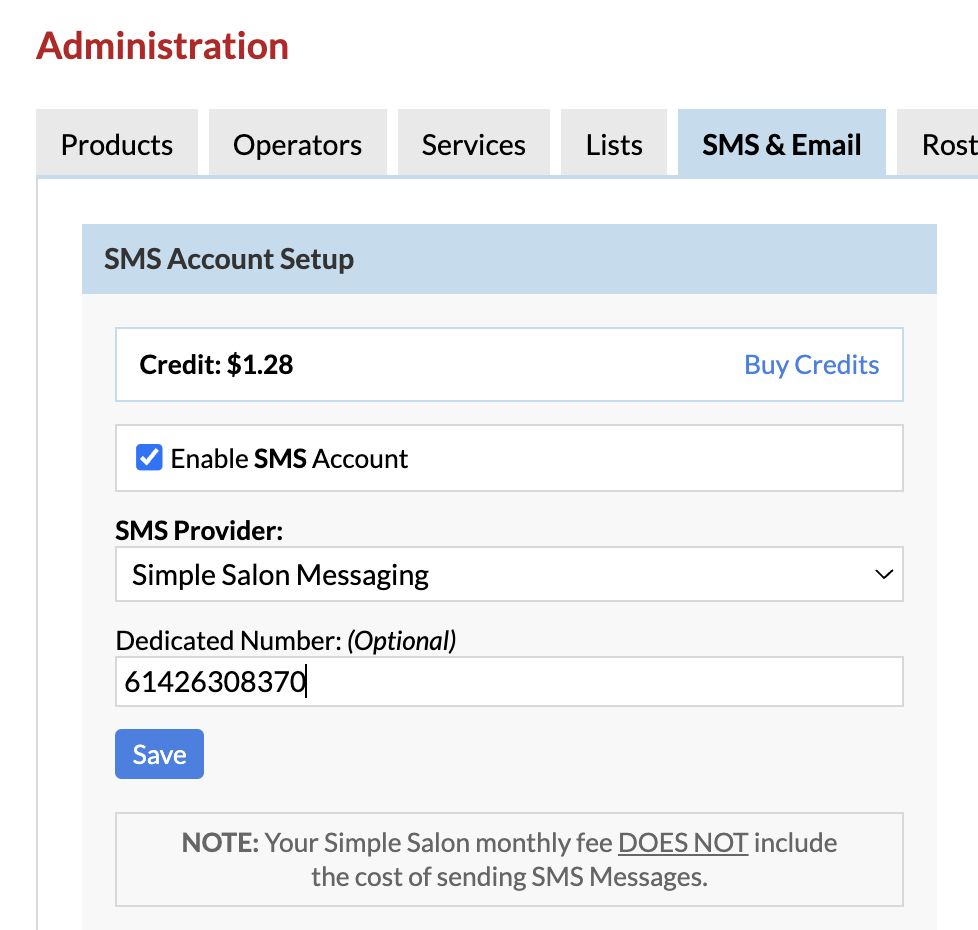 You're all done.
Your SMS's will now come from this one number, making it easier for your clients to recognise your SMS's. Now your clients can save this number in their phones as your salon, so that whenever your Simple Salon account messages them, it will come up as your salon contact.
This number can't be called, it is only for the purpose of sending SMS's to your clients from your Simple Salon account.
NOTE: If you input a number (that hasn't been paid for as above) or a word into the Dedicated Number section, client's will receive the messages but you will not receive responses in Simple Salon. You need to pay for a unique number as shown above to continue 2-way communication. Please click here for further information.
If you have any questions, please send them to us via the Submit a Request option in your Help & Support page.