A really great way for your operators to view their clients histories, and make new notes on the current days appointments, is to print off their Operator Day Card. That way your operators can take their print off around with them during the day and use it to refer back to history notes. They can also scribble down new notes on the print out, which can be entered into the Appointments page later that day.
Viewing the Operator Day Card
Click the operator's name at the top of their appointment column.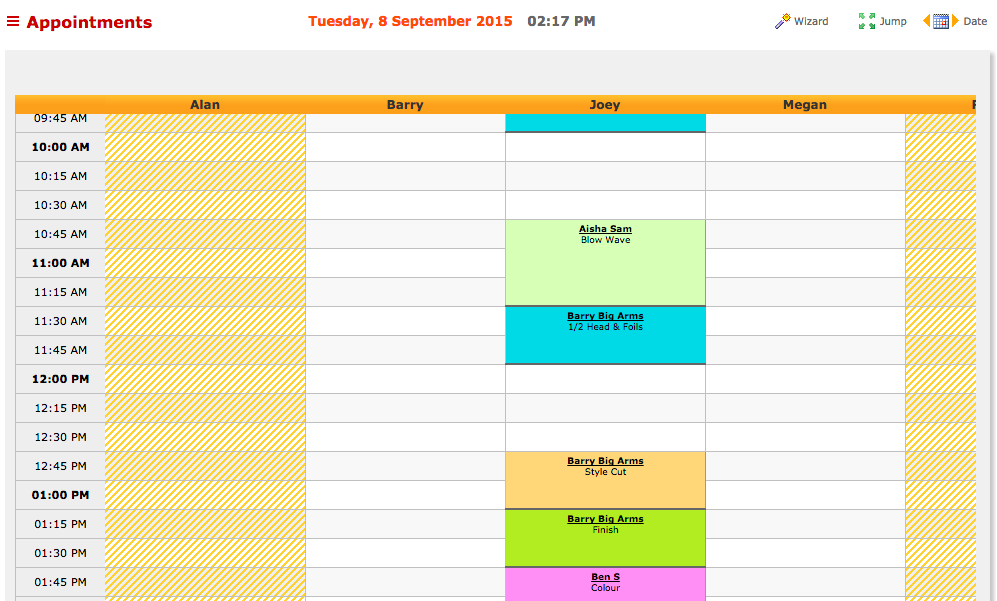 In the pop-up window, click Print Operator Day Card.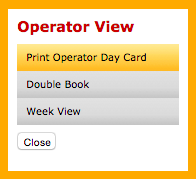 The print off will display the operator's appointment column, with all of the current days clients and appointments, plus the client's past few appointments including history notes.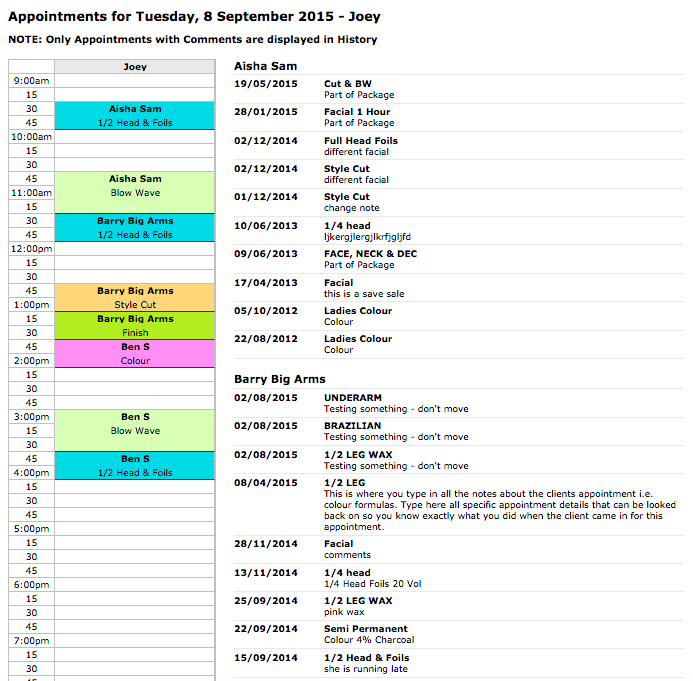 Your operators can take this round with them to refer back to, so that they don't have to keep checking back on the computer.
If you have any further questions, please send them to us via the Submit a Request option in your Help & Support page.