Simple Salon is designed to track your client history notes, which are saved on the client's actual appointment. Simple Salon is also designed to track and record client specific notes/comments––which are notes made in the Client Comments section of their Client Card. These notes are things you want to know about the client every time they come in.
Note: Click here to learn how to record and track your client's appointment history notes.
Recording Client Comments
To record client specific notes/comments, search for the client on the right side panel, and click their name in the Search Results to go to their client card.

In the Details section click Edit. On the right side panel expand (+) the Client Comments section. This is where you can type in all the client-specific notes that you would like to record against the client. This could be anything from how they like their tea or coffee, to any allergies they have.
Click Save when you have finished entering in the notes. These comments can be amended at any time.

Viewing Client Comments
In their Client Card, simply click the Comments link, near the Edit button: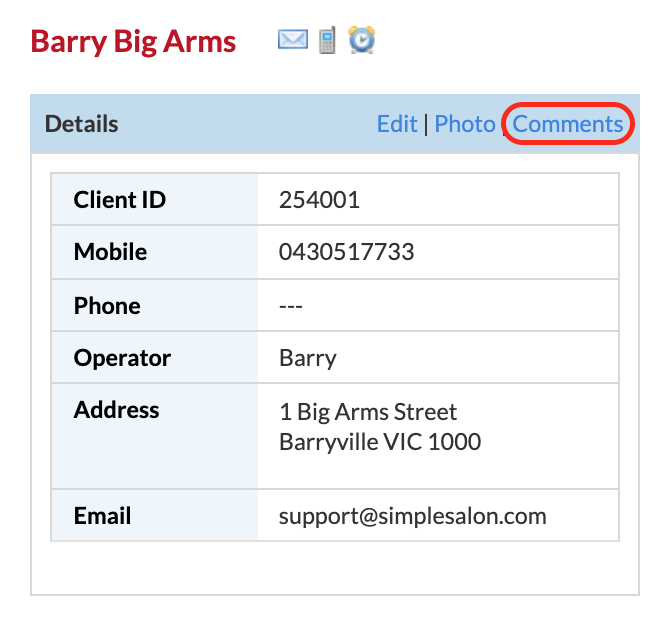 The comment will then pop up: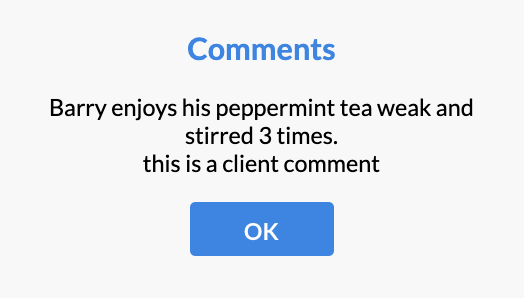 You can also click the client's name on any of their appointments, and now click the speech bubble icon

in the Visit Details window: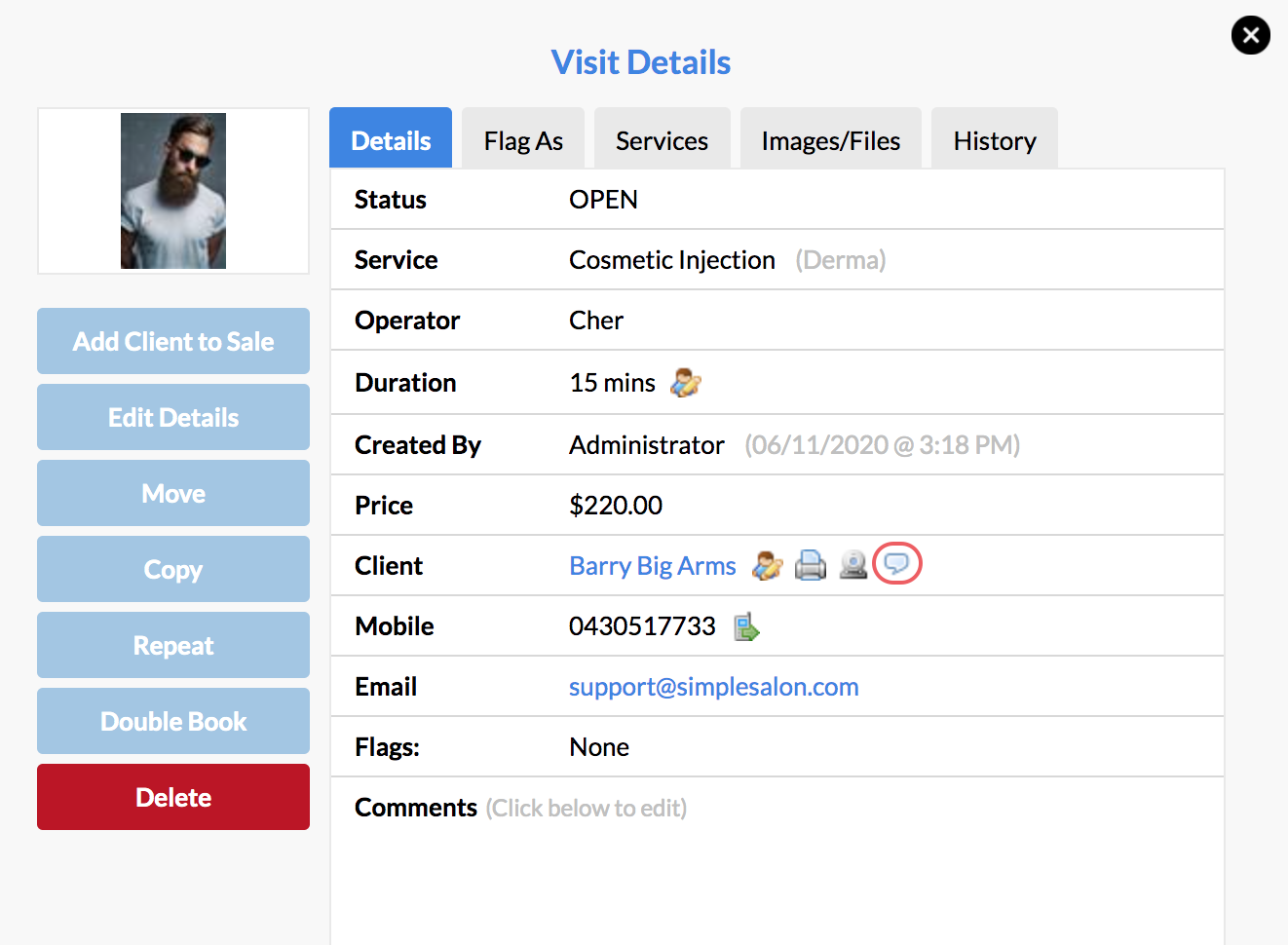 The Client Comments will display.

This way you can quickly check for client comments each time you have an appointment, just in case there are things you need to remember about your clients and their specific requirements.
Click here to also learn how to record and track your client's appointment history notes.
If you have any questions, please send them to us via the Submit a Request option in your Help & Support page.