You can check your client's past appointments and corresponding history notes with just two clicks. Without having to navigate away from your Appointments page, it's the most efficient way to refer back to what you did last time your clients were in.
Viewing Client History
Click the client's name on their appointment.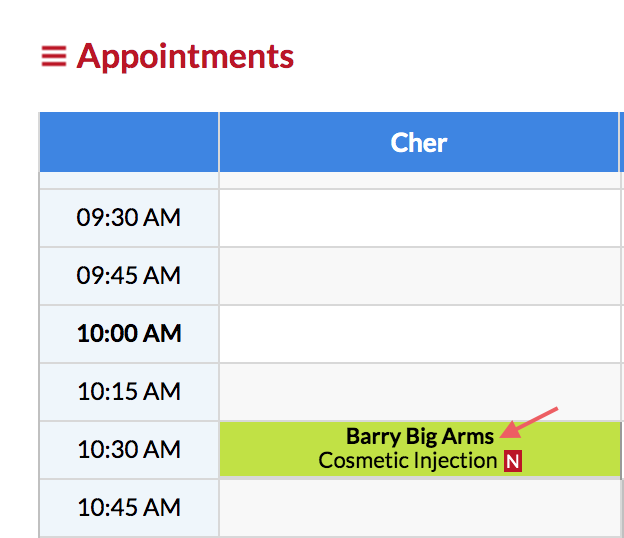 The Visit Details window will display. Simply click the History tab.
Your client's past appointments (with comments) are displayed. You can see at a glance what notes you made last time, or the times before that. No need to navigate away from your Appointments page into the client card, it's all there in 2 simple clicks.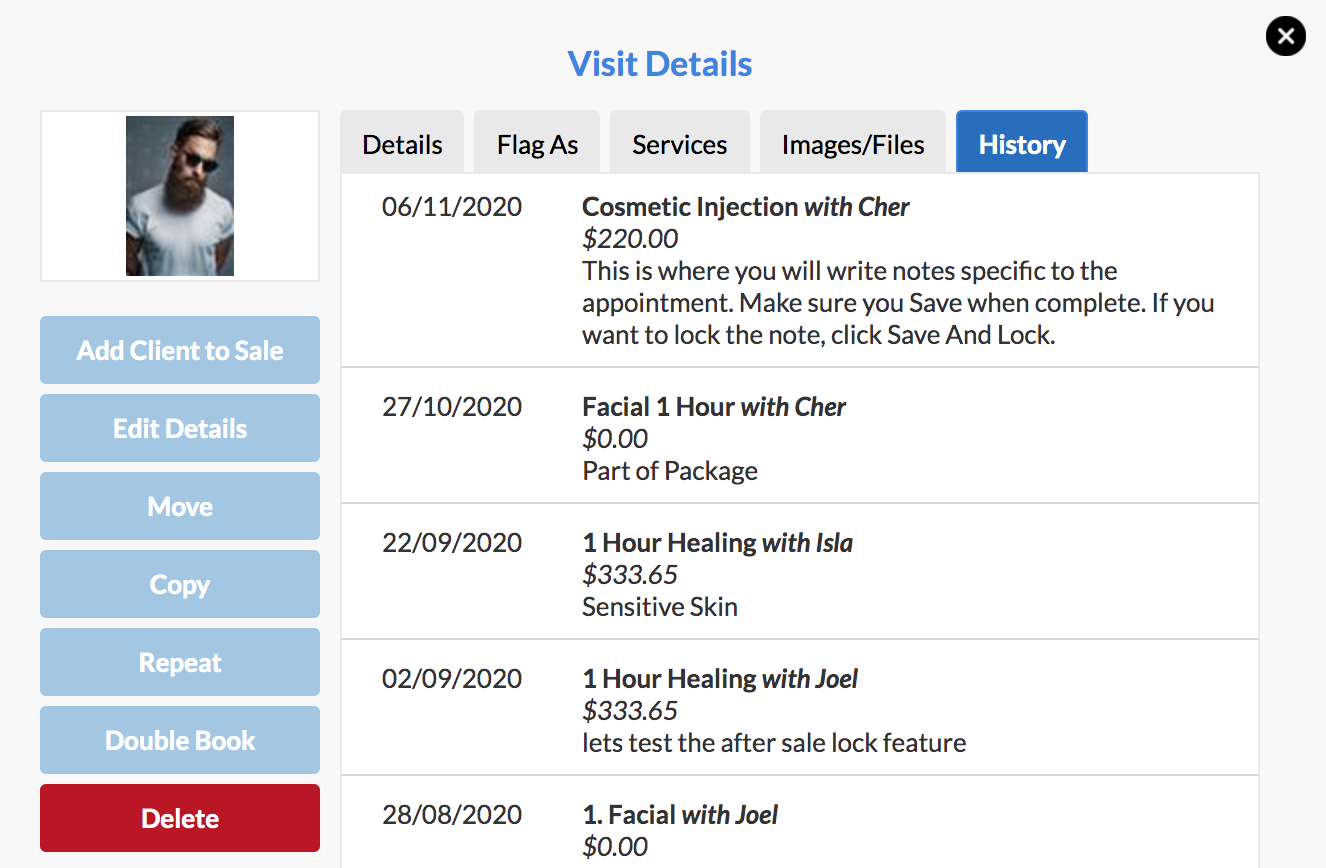 If you have any questions, send them through via the Submit a Request button in your Help & Support page.