Congratulations on the sale of your salon. The change of ownership process in Simple Salon is an easy one.
Changing Company/Owner Details
When the change of ownership takes place, yourself or the new owners will need to go to the Account page (by clicking the top right icon) in your Simple Salon account, and change all relevant company details i.e. Contact Name, Company Name, Email, Contact Number etc. Ensure that you Save the updates. These changes will be updated on our end automatically.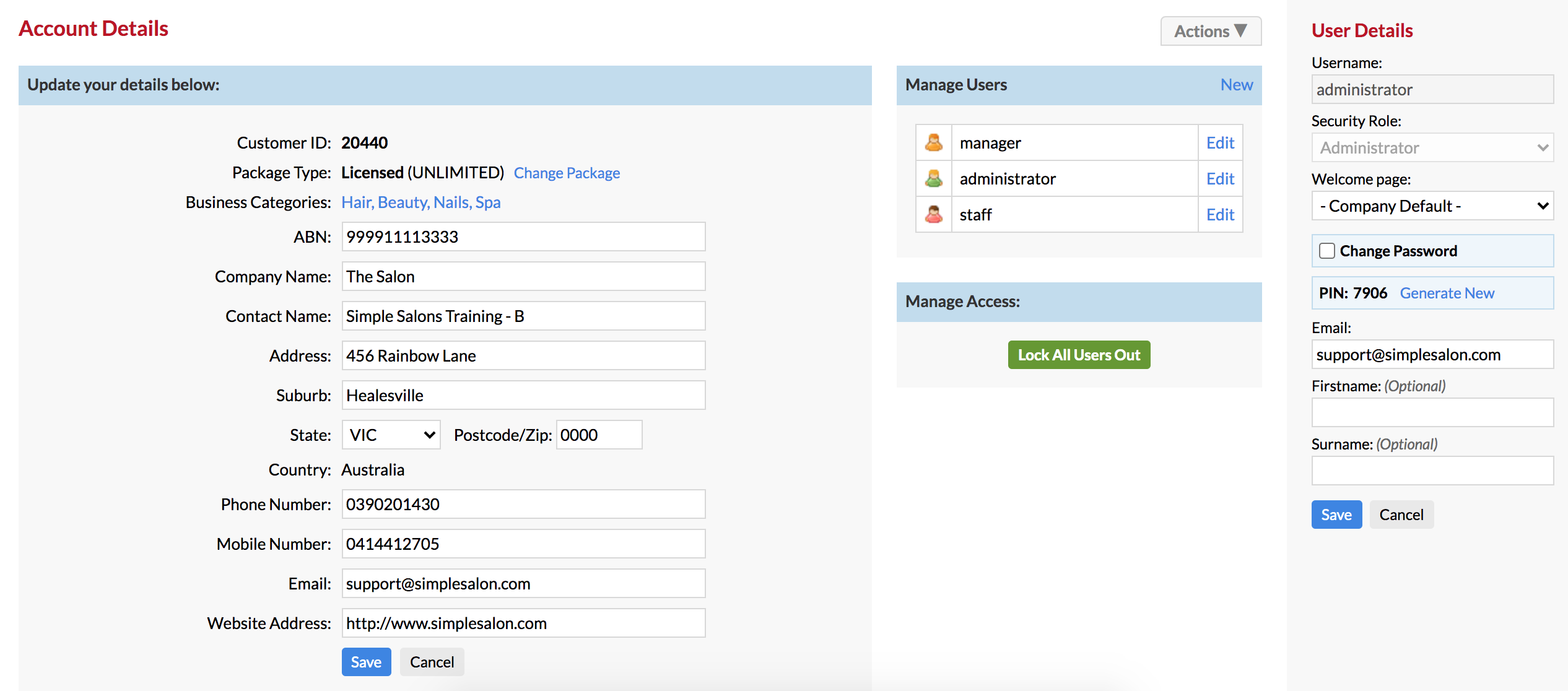 Changing Email Addresses
You will then need to change the From Email Address in the SMS & Email tab in Admin, and the End Of Day Email address via the Cash Register Settings in Settings.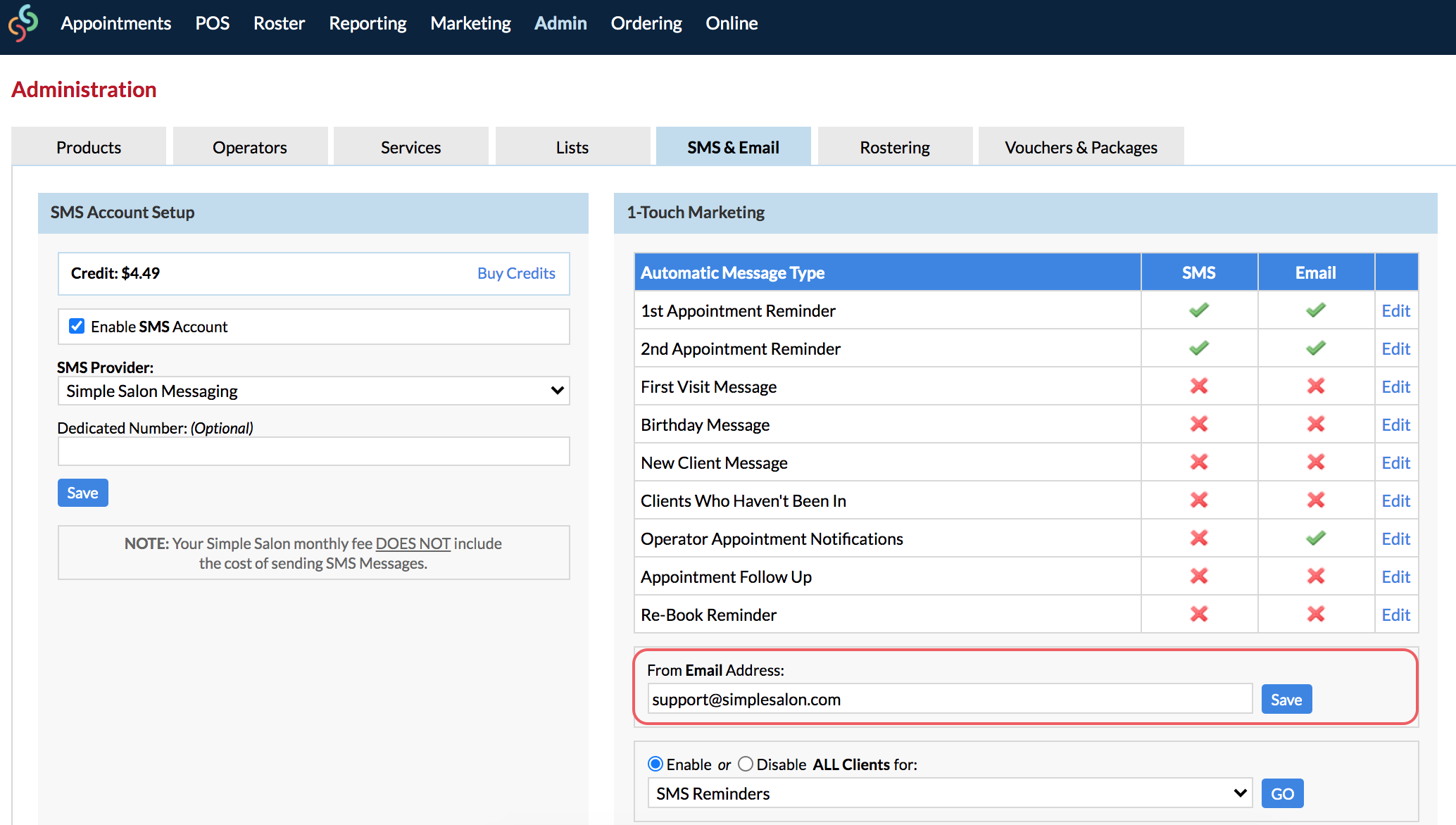 Simple Salon Messaging
Also in Admin > SMS & Email, disconnect your account from your Simple Salon Messaging account.
Un-tick the Enable SMS Account box and Save.
The new owners will need to follow the relevant articles to create themselves a new Simple Salon Messaging account, purchase credits and link it up to the Simple Salon account.
Unless you are happy for them to take over your existing Simple Salon Messaging account, you'll just need to get them to update the company/owner details in Simple Salon Messaging.
Online Booking Notifications
If you have your Online Bookings mini-site enabled, you'll need to remove your current email address and mobile number from approval notifications.
This can be removed or updated from Online > Admin > Notification Settings. Remember to Save once you've made any changes.

Updating Direct Debit Details
Finally, you will need to update the direct debit account details. To do this, please go to your Account page, and in the Actions menu select New Account Details.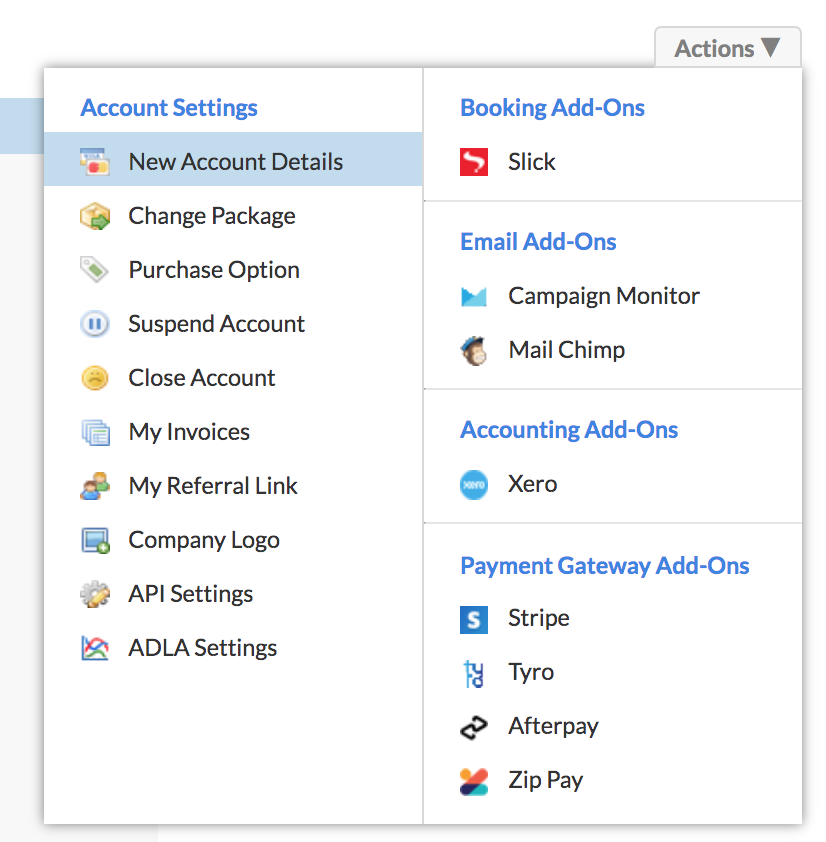 Fill in your new direct debit details or credit card details, and hit Save when you're done.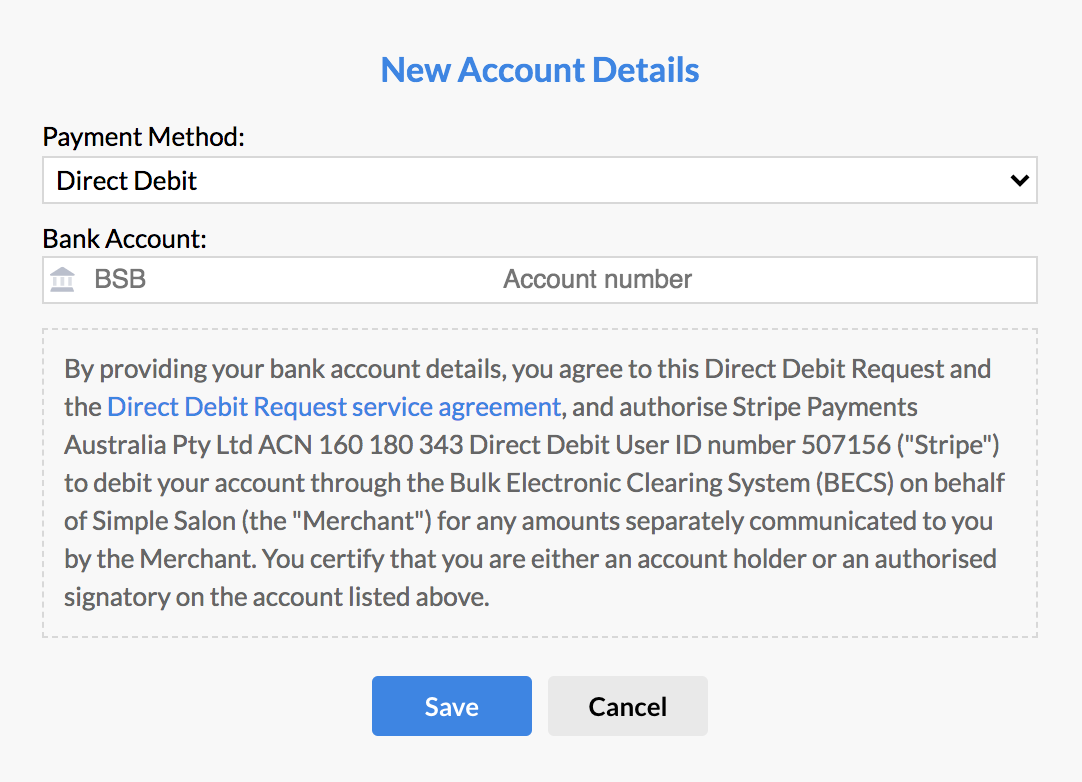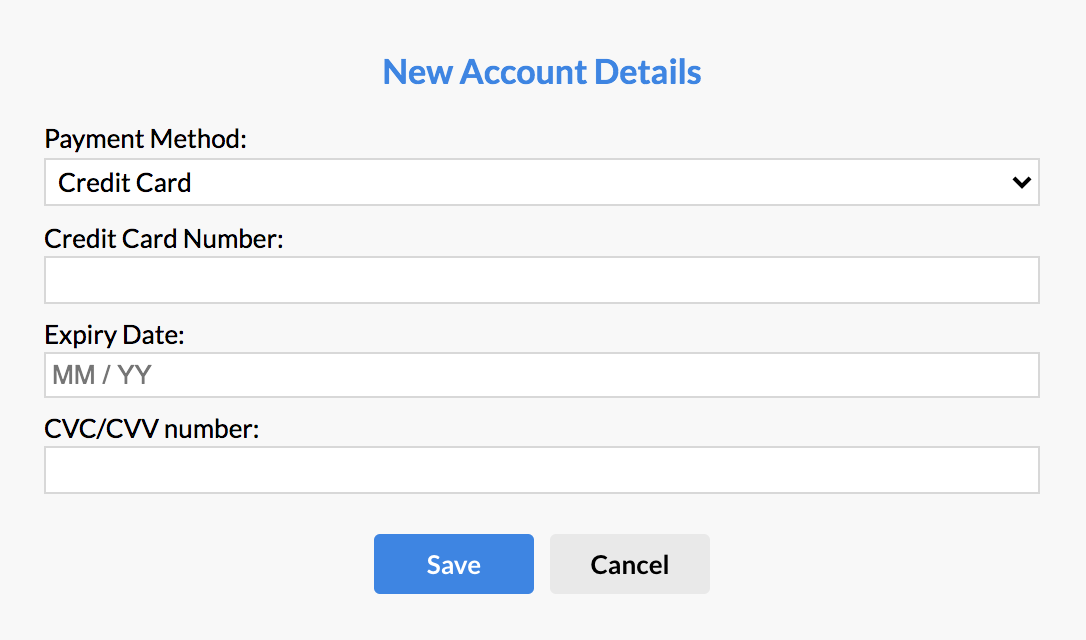 These details will be updated on our end.
You can also check out the How To Update Direct Debit Details article for more details.
If you have any questions, please send them to us via the Submit a Request option in your Help & Support page.