Increase your client retention and rebooking by targeting clients who do not have any future booking. Send them a friendly reminder to pop back in to see you again. This is so easy to do!
In your Marketing page, click the Clients Without Future Booking option.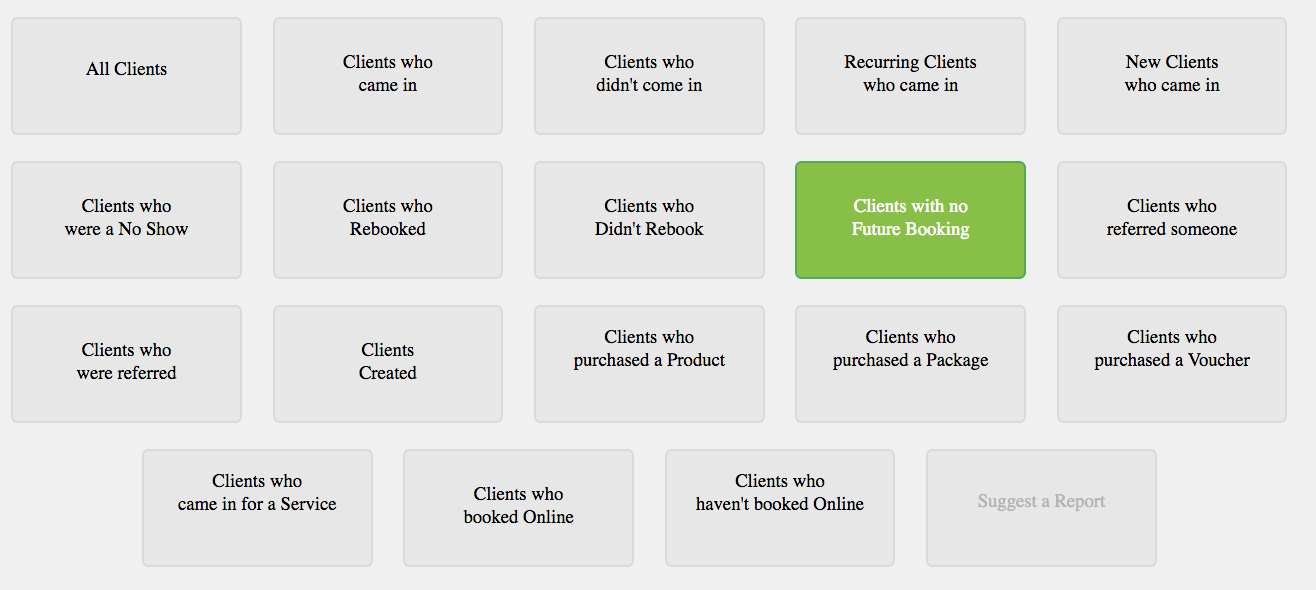 All your clients who do not have any future bookings will be displayed: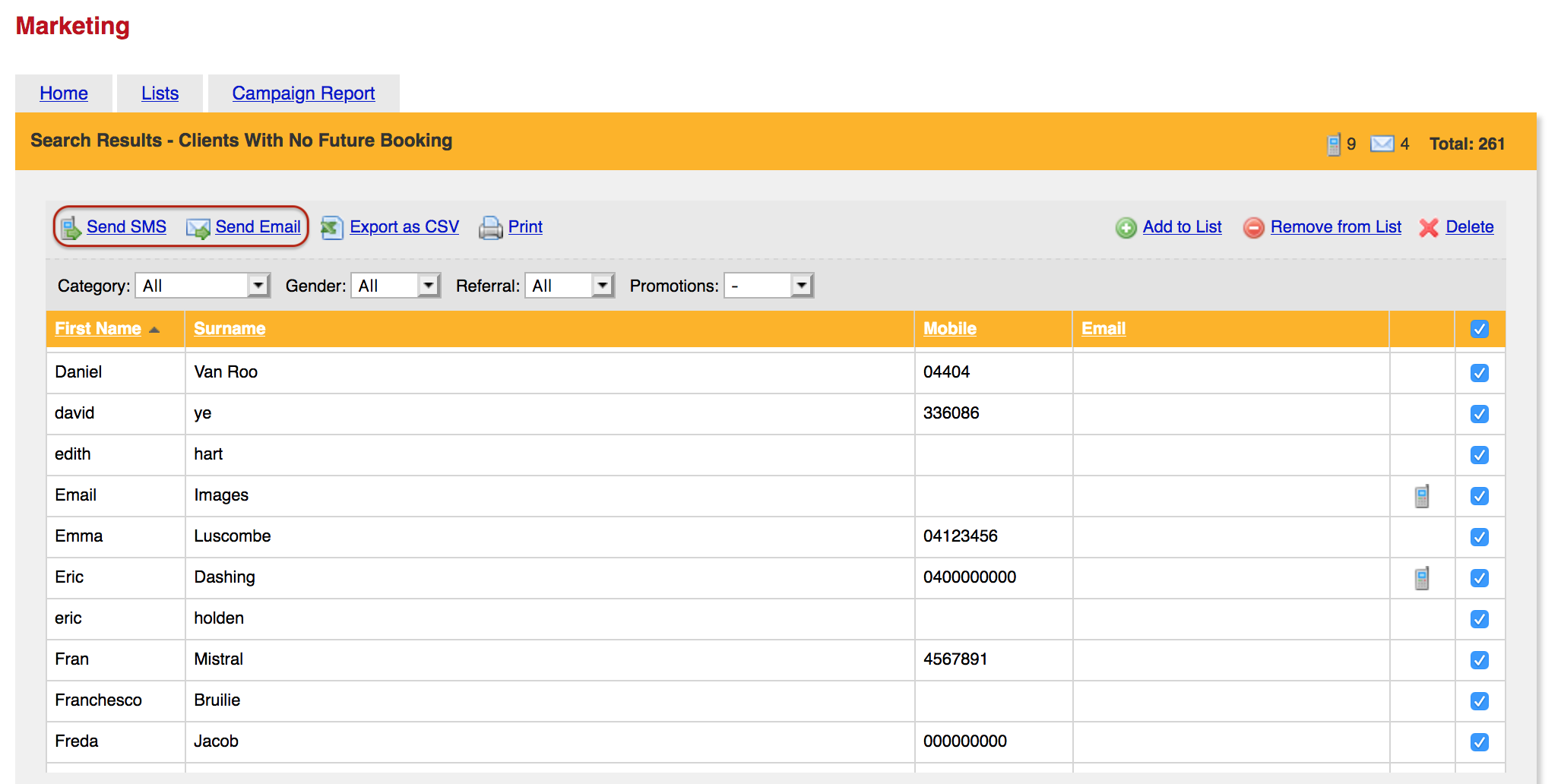 Go ahead and send them all an SMS or email.
If you would like to target a specific Client Category, Gender, Referral or Promotion type, use the drop-down menus to filter the client list even further.
Keep your clients from slipping away, and ensure they rebook as a result of your friendly promptings.
If you have any questions, please let us know via the Submit a Request option in your Help & Support page.