Tips are a well recognised social custom for showing appreciation for exceptional service.
So you've done a great job and a customer would like to show their appreciation with a tip—let's look at how this can be received and tracked with Simple Salon.
How to enable tips
Go to your Settings and select Cash Register Settings. Then tick Enable Tips.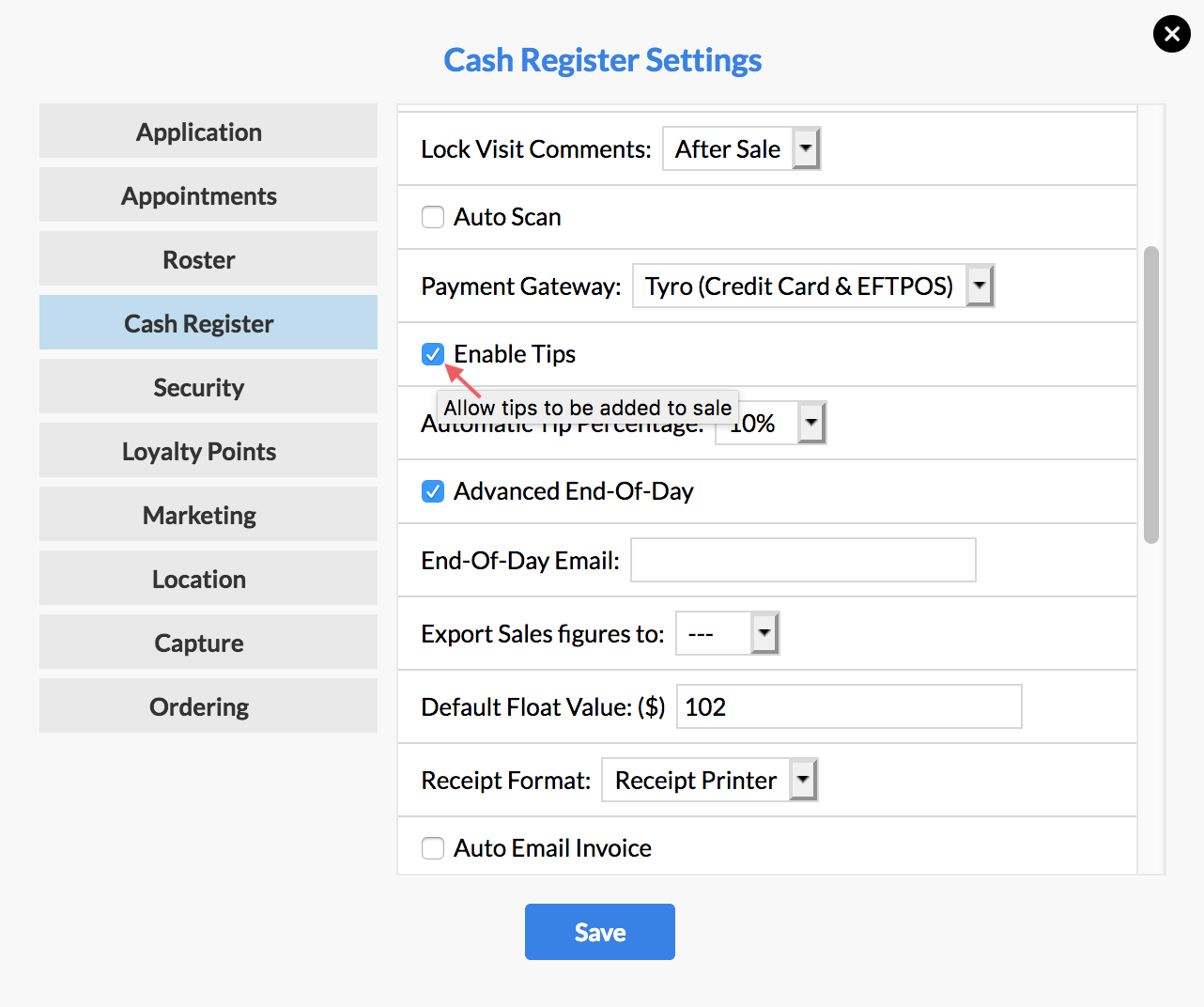 You also have the option to allocate an Automatic Tip Percentage. This means that every time you use the tip feature in POS, your Automatic Tip Percentage will be calculated and added to the bill.
Select an Automatic Tip Percentage via the drop down menu to select the amount and Save.

How to apply a tip at POS
When you complete a sale in POS and select Receive Payment, you will see the Add Tip option appear in the top right hand corner of the in the Sale Payment Details box.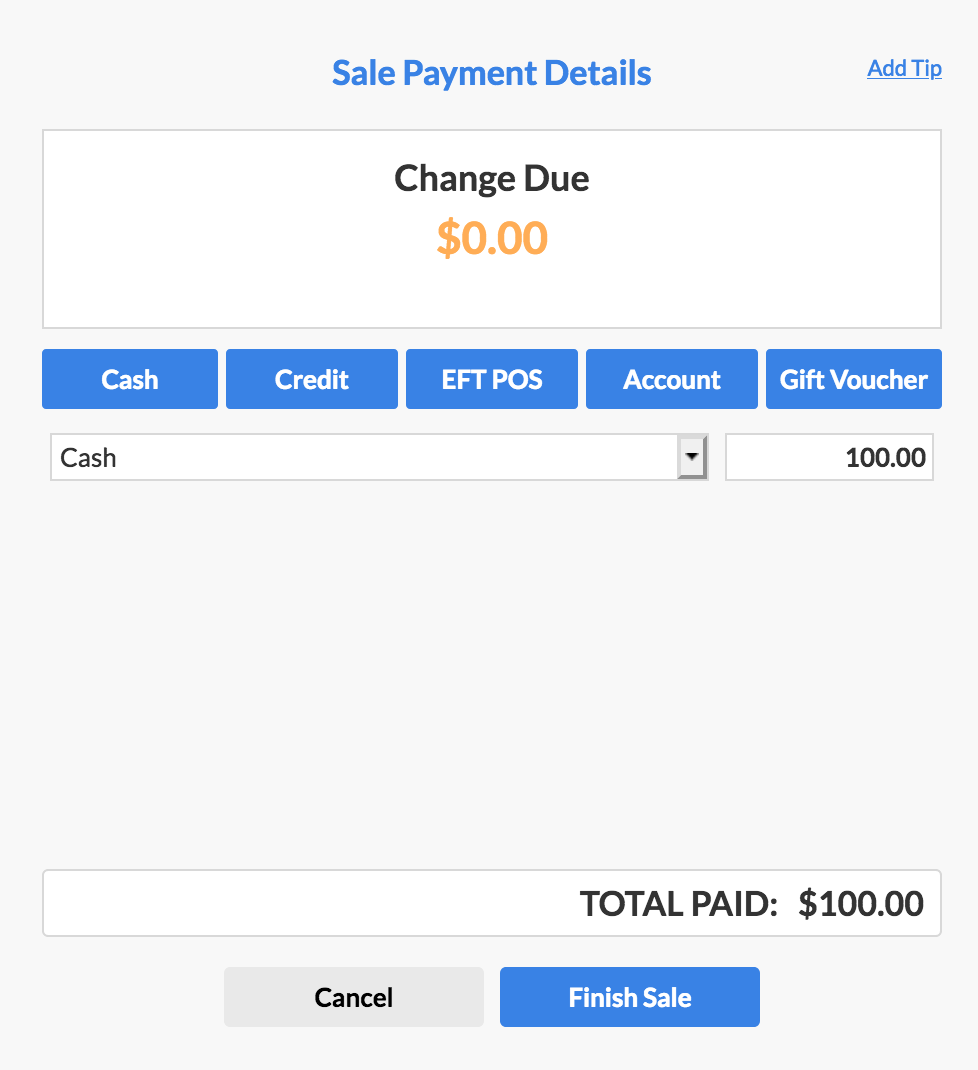 Click Add Tip and you will see some percentage options (percentage calculation is based on a the total sale amount currently being processed in POS). If the customer has said that they would like to give you a certain percentage as a tip, you can select the relevant percentage and click Close. Alternatively, you can use the Custom button and enter the amount the customer would like to tip you.


If the customer would like to give you a $15.00 tip, enter that amount in the field provided and click Close to continue with sale, or select Save Tip if you would like that amount ($15) to be saved as Custom.
You will now see your tip has been added to the sale and the transaction can be completed as per normal by clicking Finish Sale.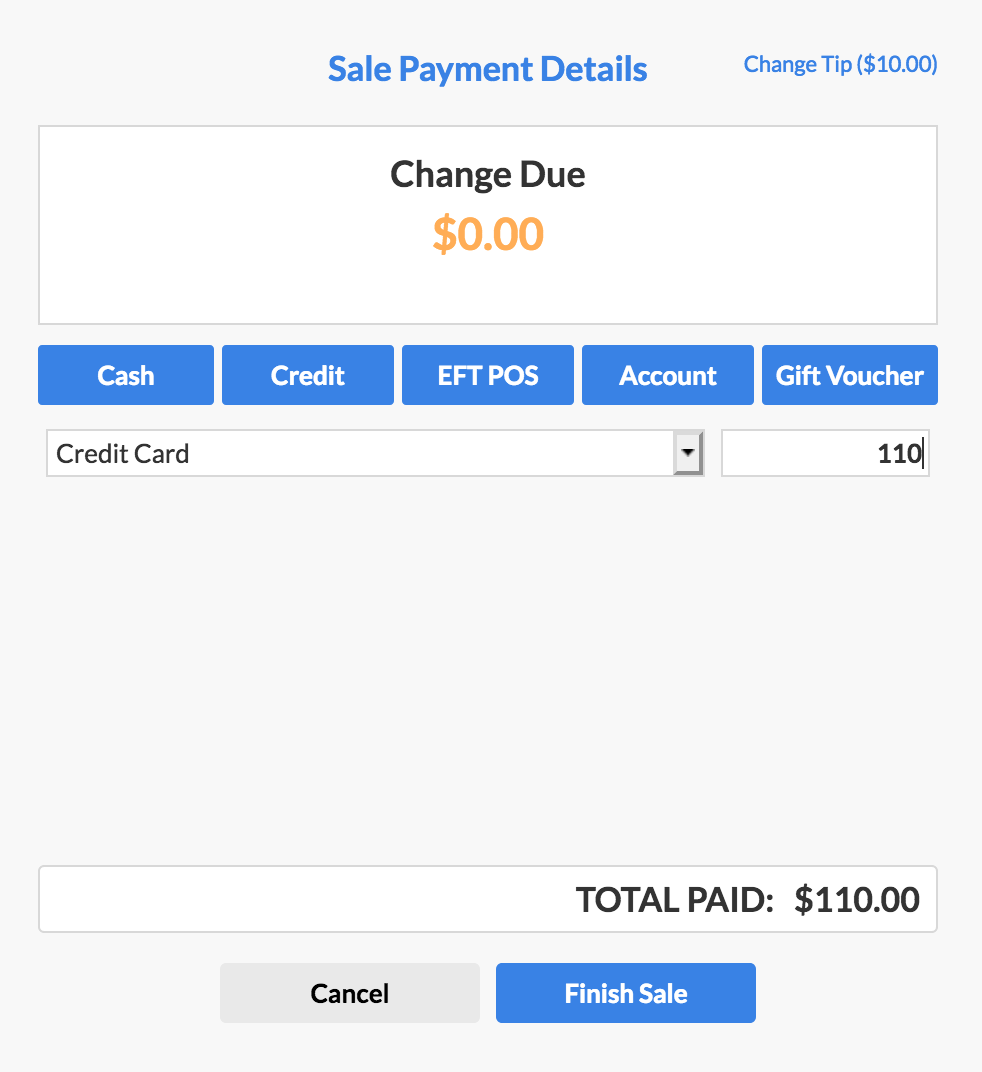 Splitting the tip between two operators
If there is more than one operator that has sold the customer a product or service an extra option will pop up when applying a tip—All Operators in Sale or Custom.
By selecting All Operators in Sale the tip will be equally applied to all operators however if you would like to select what percentage each operator gets, then you can choose Custom and move the sliding bar to the appropriate percentage for each operator.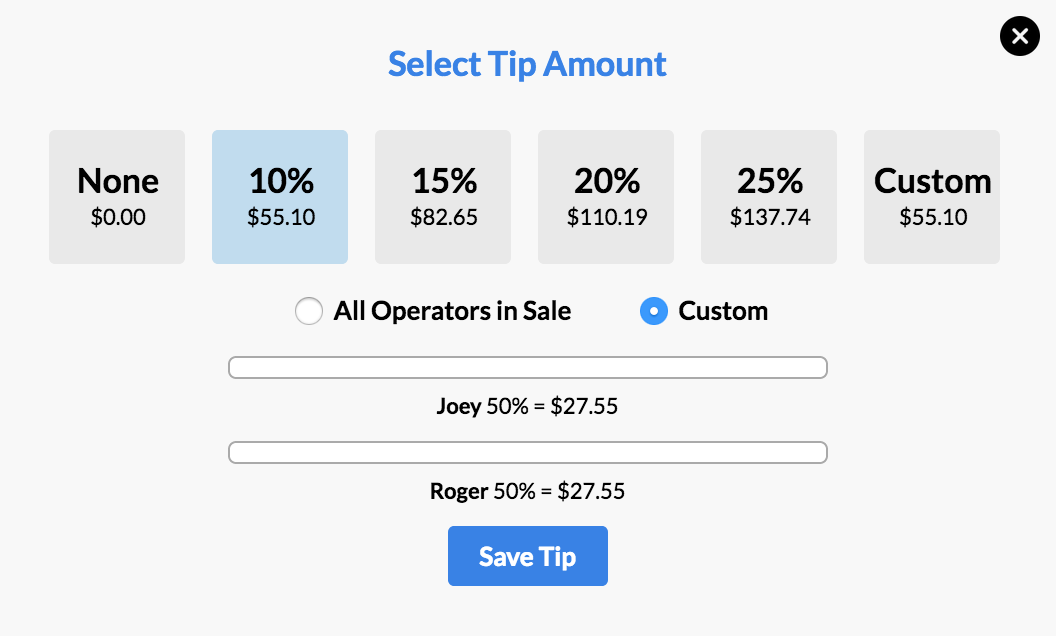 Once this is done click Save Tip and Close.

Keep track of your Tips
Go to Reporting, click Report List tab, and select the Operator Report.
You will see a Tips column for each operator, with the total number of tips they have received (this number will be in brackets) and the monetary amount each operators has received from tips in total for the date range (From Date/To Date:).

If you have any questions, please send them to us via the Submit a Request option in your Help & Support page.