New credit card? We have you sorted.
You can update your direct debit details in a few simple steps from your Simple Salon account.
Go your Account page, then the Actions drop down menu and select New Account Details.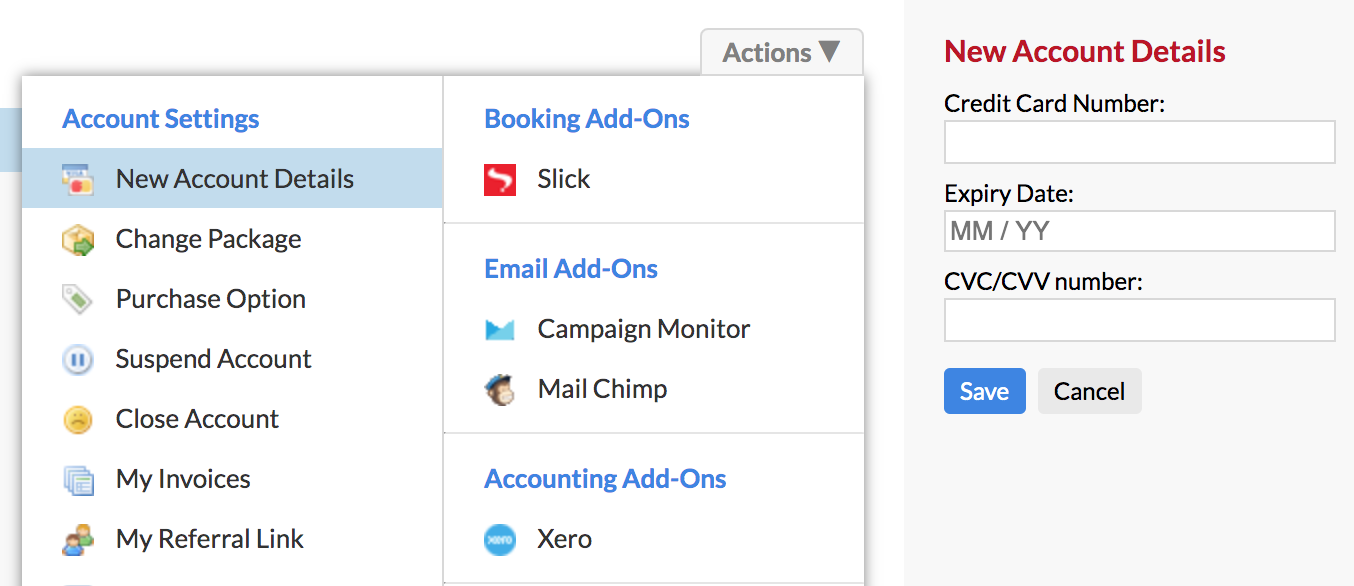 On the right side panel fill out your new direct debit details and Save.
Your direct debit details will be updated on our end.
If you have any questions, please send them to us via the Submit a Request option in your Help & Support page.