When the time comes to add or remove columns from your Appointments page, simply follow these steps to change your Simple Salon package.
You can upgrade or downgrade your package anytime.
Note: If you are downgrading your package, you will need to make sure that you have moved all future appointments from the operator's columns that are being deleted—into an operator's column that isn't being deleted. You can use the Appointments Report to view future appointments for each operator. You will then need to delete these additional operators, so that you don't have more than the package limit.
Pop over to your Account page: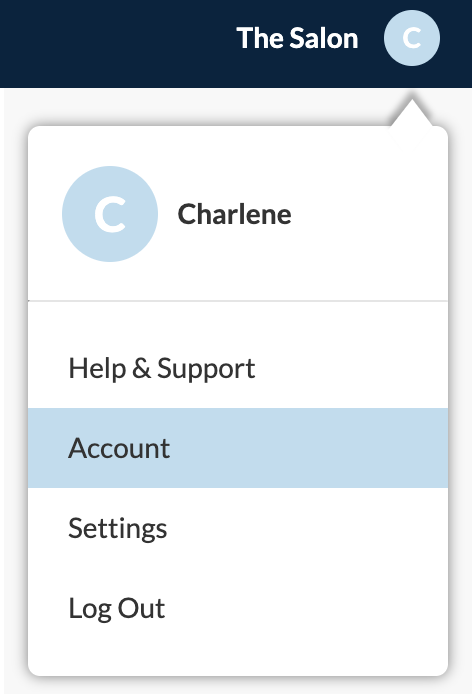 Then in the Actions menu select Change Package.
On the right side panel choose your new package.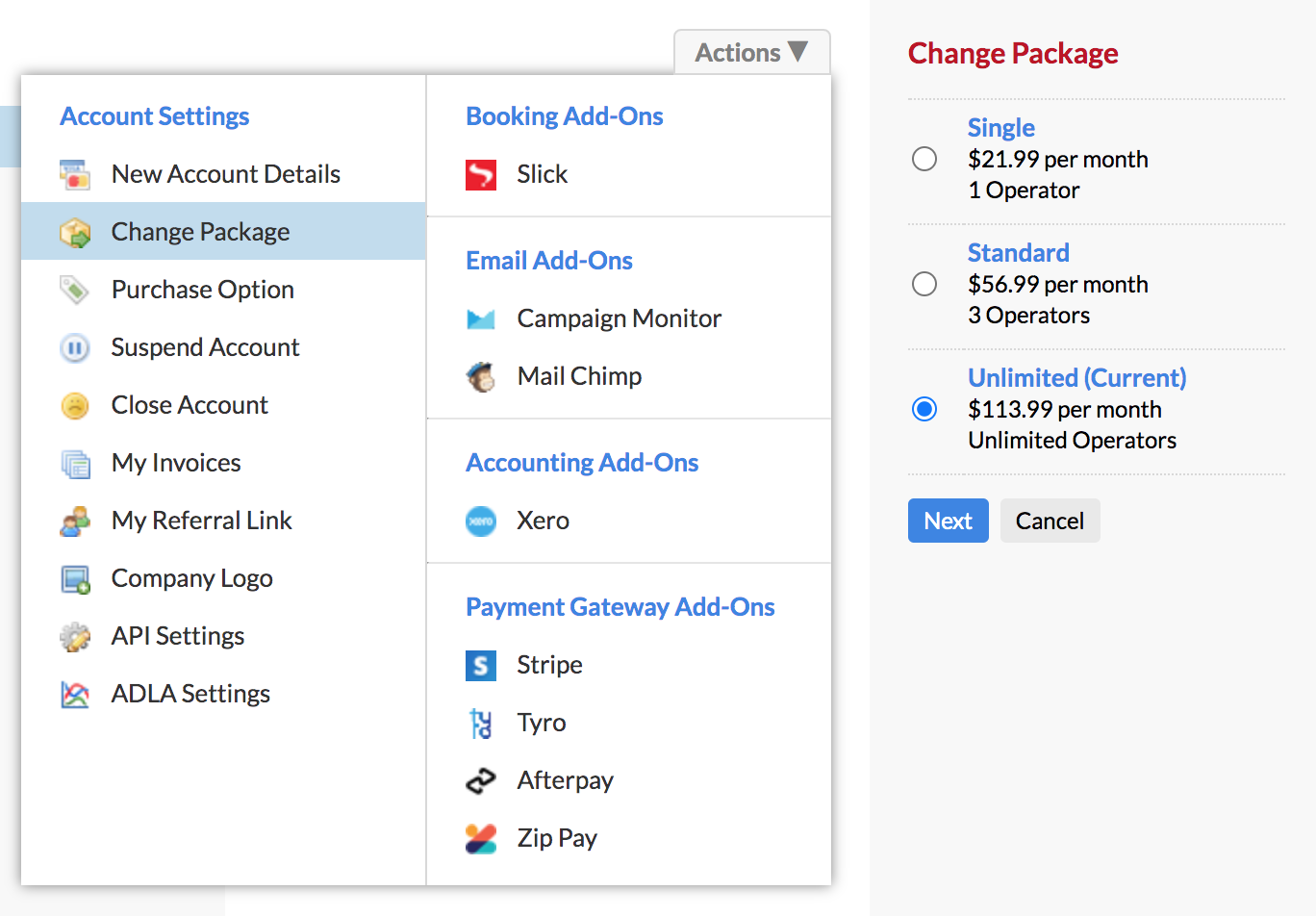 Single Package (1 Operator) - $21.99 per month
Standard Package (2-3 Operators) - $56.99 per month
Unlimited Package (Unlimited Operators - 4 or more) - $113.99 per month
Just in case you were wondering, "Operator" refers to an operator column in the Appointments page. Therefore if you require one appointment column, then you will go for the Single Package.
Click OK to confirm your package change.
NOTE: If you have upgraded your package, you will then need to add in your new operator column(s). Do this by going to Admin > Operators > click New > fill out operator details on right > click Save (Setting up Operator Columns).
If you upgrade your account after downgrading, and would like to re-instate your operators and their data, you can go to Admin > Operators > Show Deleted. From here, you can click 'Undelete' which will reinstate your Operator (Deleting & Undeleting an Operator).
If you have any questions, please send them to us via the Submit a Request option in your Help & Support page.