If you have appointments that were booked online that seem to have discounts applied to them—it's possible that the service that was booked in has Operator Levels applied to it, e.g. a Junior operator may have a discounted service, so this will also apply to services booked online.
To check if you have Operator Levels applied to your services, go to Admin > Services. Locate the service then click the Levels link: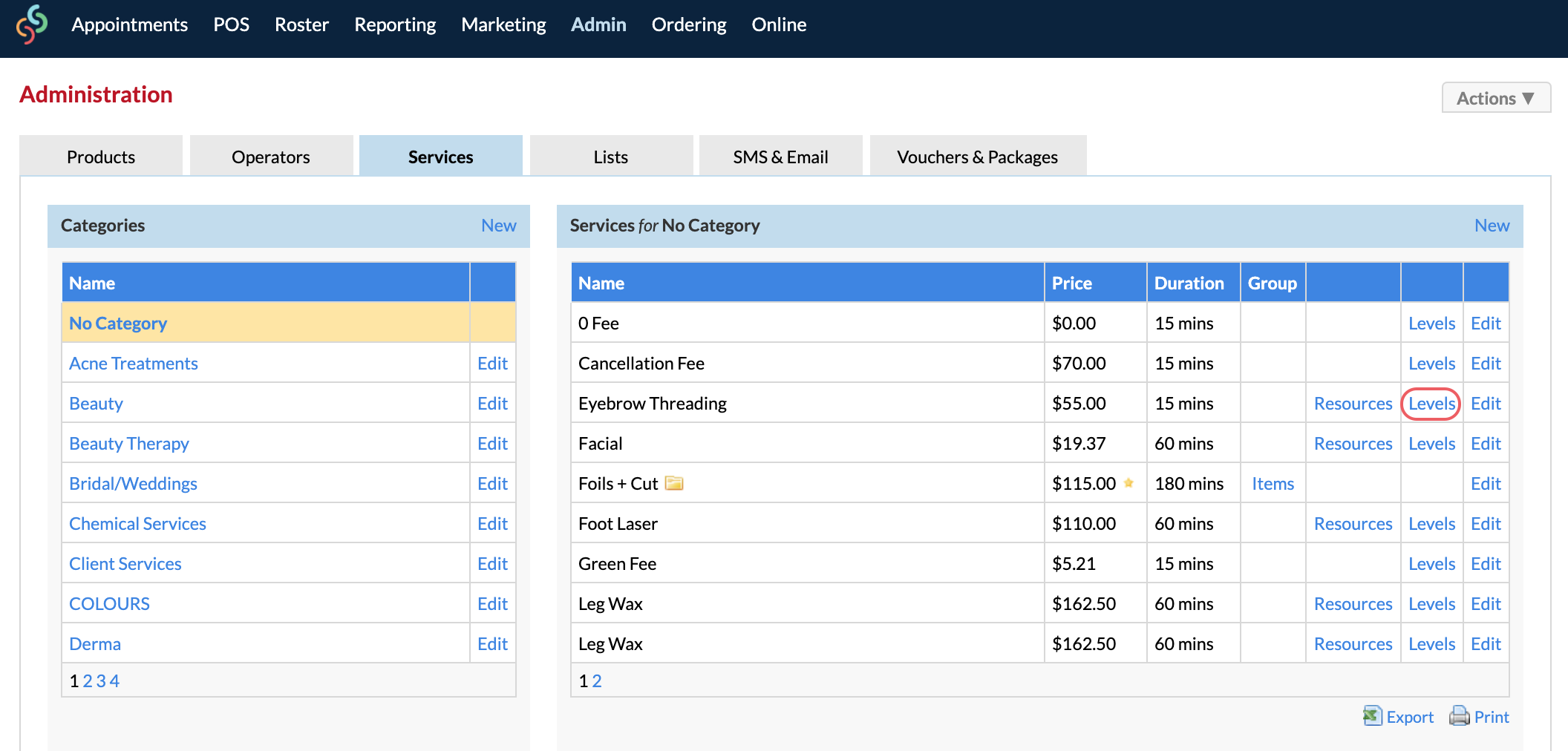 If an Operator Level is applied to the service, then the price that you've added for this particular level will be displayed online: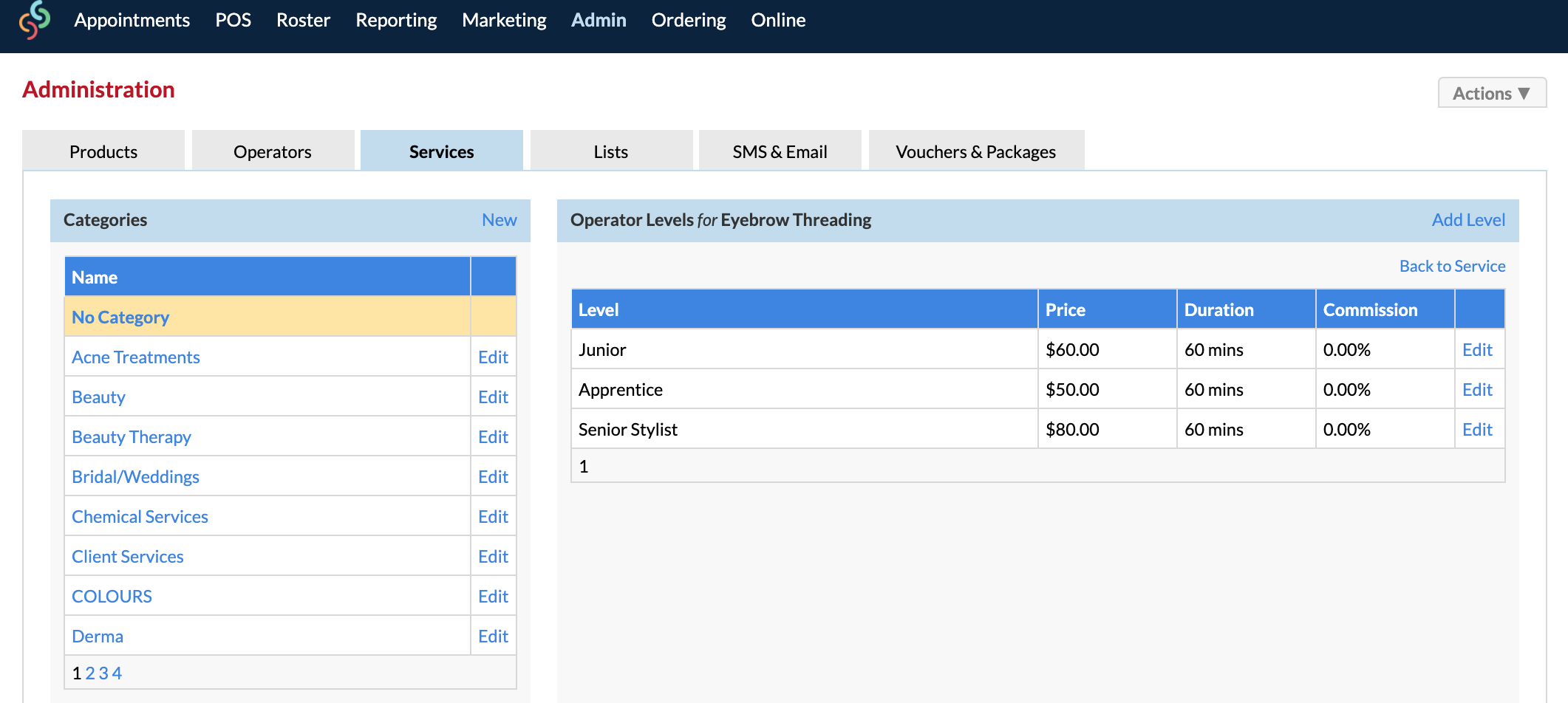 If you need help with setting up your Operator Levels levels, the following article goes through it:
Using 'Operator Levels' to Customise Service Pricing & Durations
If you have any questions, please send them to us via the Submit a Request option in your Help & Support page.