If you would like the Wages Report to be hidden from staff who have Salon Manager user access, you can go to Settings, then into Security Settings.
In the Security Settings pop up window tick the Hide Wages Report for Salon Manager Users setting, and Save.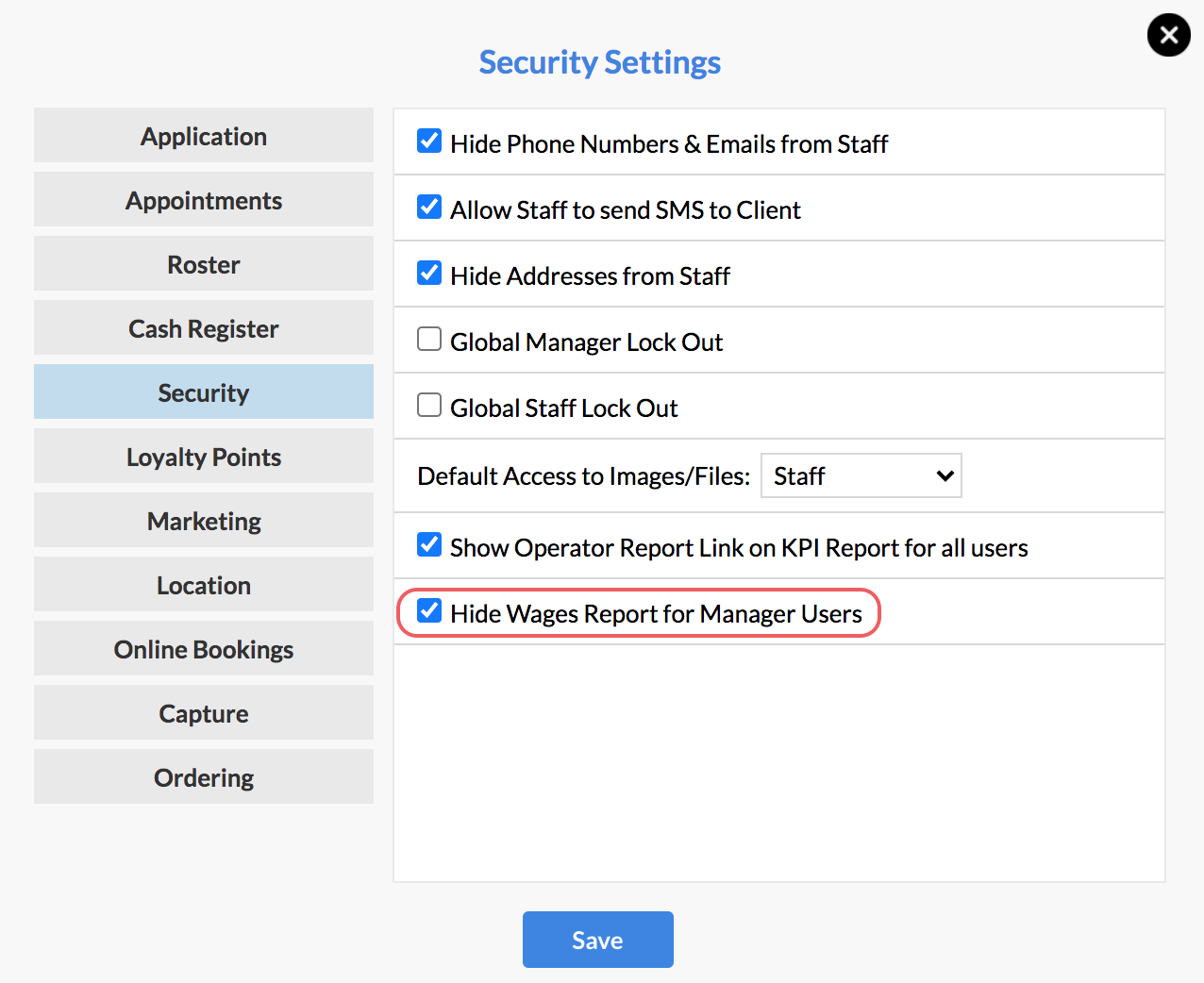 Now, anyone who has login details which are set up as with a Salon Manager security role will not be able to see the Wages Report. Only Administrators will be able to view this report.
If you have any questions, please send them to us via the Submit a Request option in your Help & Support page.